How to keep organised in the hunt for a dental nurse job
Once you've decided that you're looking for a new job it can feel quite overwhelming trying to stay on top of the whole process.
You're updating your dental nurse/practice manager CV, looking across multiple job sites applying to jobs everywhere, uploading your updated CV, then forgetting which jobs you have applied for and on what site, which dental practices you're hoping to hear from and which dental practices you have called and spoken to.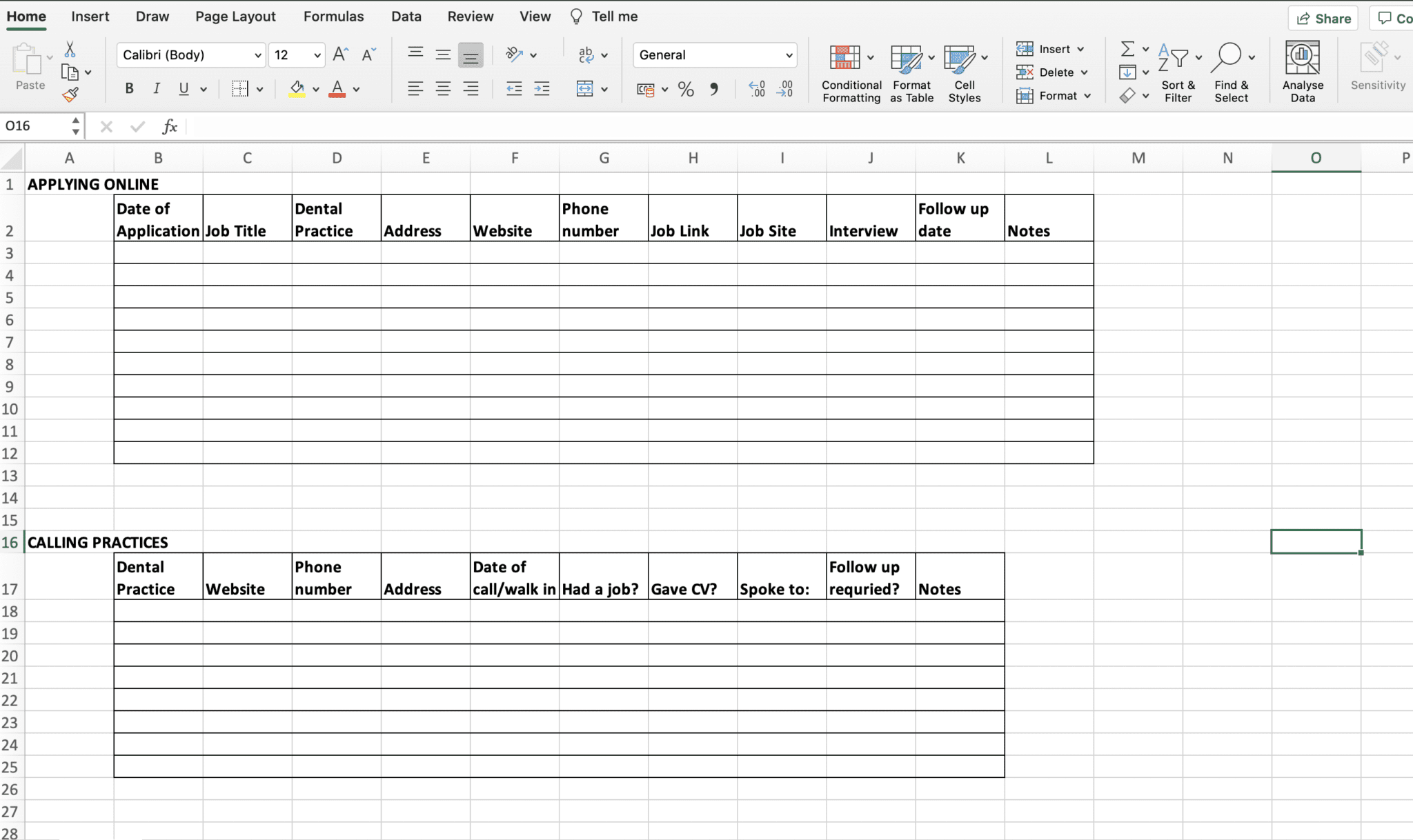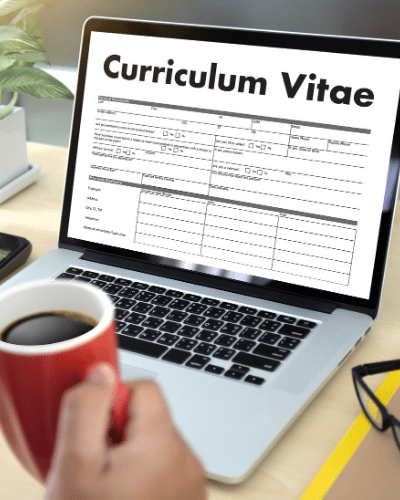 You need a system.
Just like in the daily work of your dental nursing life, you have a routine, a system that ensures you never miss a thing and always know where to find what you're looking for – this is the same.
If you are a spreadsheet fan like me, then I suggest using Excel or even Google sheet to create your system. See the image:
You have two systems for applying for dental nurse, treatment coordinator or practice manager jobs. The first is applying directly for jobs advertised online on a job site.
The second is calling or walking into local practices to see if they have a vacancy.
To ensure you have an overview of who you have applied to and heard from you need to log it. This spreadsheet is the exact spreadsheet I used when doing my own job hunt
In the top table of the image is the system for applications you've made to jobs you've seen online. Ensure you enter the date of your applications so you can see how long it has been since you applied.
The job title is the name of the role you are applying for eg. Qualified Dental Nurse, Head Dental Nurse, Orthodontic Dental Nurse, Treatment Coordinator, Practice Manager etc.
Because it is easier to check this spreadsheet in the future, now enter the name of the dental practice, the address, their website and phone number so you have it ready when you need it. The Job link is the website link to the job listing online.
The Job Site is where you found the job, eg SmileWisdom Jobs or any other website.
Under the Interview column is where you write if you have been offered an interview and the date of the interview.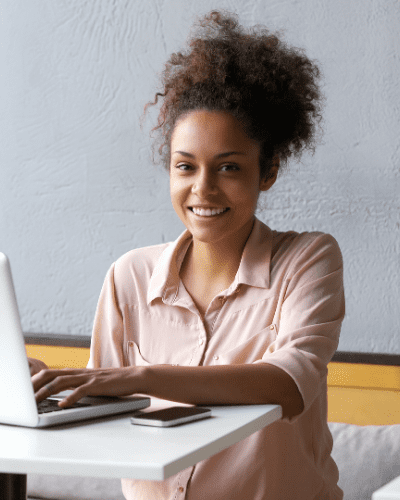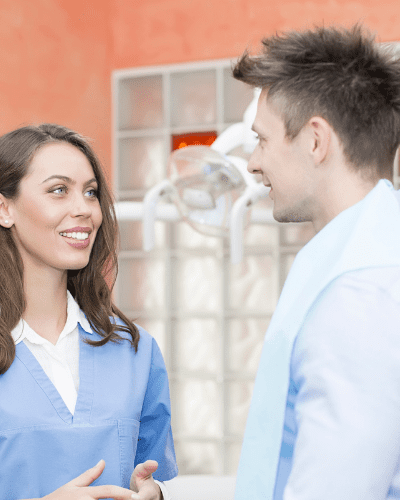 The follow up date may be the date you want to follow up either due to lack of response to your application (eg. Following up to see if the job vacancy is still open and whether they have considered your CV yet) or following up after an interview to show your keenness to get the job. Notes is an additional section I always have in case of random information.
The second table is to log every dental practice you are intending to call or walk into. Doing a quick Google of your local dental practices should show you good options of dental practices to approach.
You list all the dental practices in this table, also including their website, phone number and address. Once you have either called or walked into the dental practice, then list the date on the table, as well as whether they said if a job is available, if you gave your CV and the name of who you spoke to if possible (this may be helpful if you need to reference a name later on). You may want to remember to follow up and so you can add a date or time to remind yourself. Again, there is a notes section for anything extra.
Looking for your next dental nurse job, treatment coordinator job or practice manager job is stressful enough with everything else going on in life – use this system to help you stay organised.
Don't forget to check our map of 100s of jobs across the UK for varying levels of dental nurse jobs, including head dental nurse, implant dental nurse, sedation dental nurse, treatment coordinator, head receptionist, practice manager and CQC manager jobs.
If you are looking for a job as a dental nurse we have the largest job board when it comes to dental nursing with 100's of jobs. Have a browse and see what your future could look like.
If you need help with your CV or your job search I can help. Email Josh Williams to ask any questions or advice