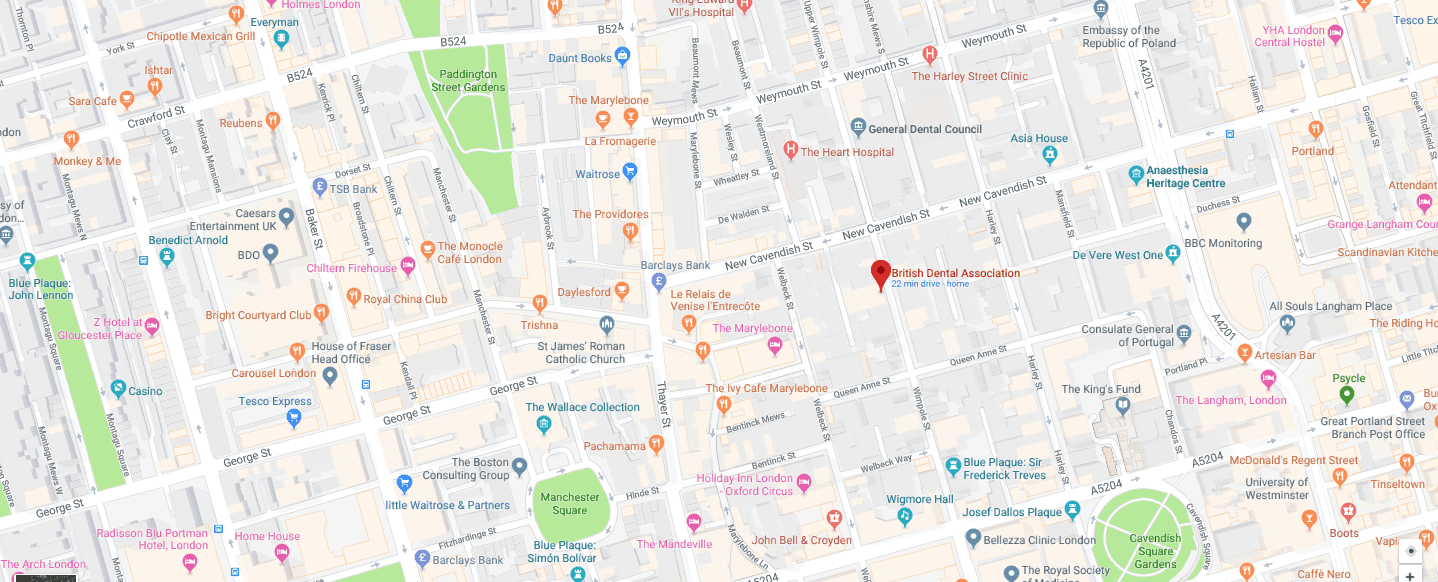 Contact SmileWisdom Dental Training
London Academy of Dental Nurse Training
We are proud to announce that all of our dental training courses will be hosted at the British Dental Associaion. We can be contacted at the following address:
c/o The BDA
64 Wimpole Street, London W1G 8YS
Tel: 0207 205 2299.
The British Dental Association www.bda.org is the home of UK dentistry. SmileWisdom has the privilege to be the only Dental Academy running The NEBDN Dental Nursing Diploma at The BDA.
SmileWisdom Students and dental course delegates are offered free coffee and tea etc. in the room. Students can also use the library which is the largest dental library in the UK. The BDA also has the only dental museum in the UK and you will find it fascinating to look around at the exhibits. There is also a shop to visit and buy dental gifts!
SmileWisdom also runs events at other convenient locations in central London.