Course Overview
National Diploma in Dental Nursing (NEBDN)
Course Overview

National Diploma in Dental
Nursing (NEBDN)
This course will give you the training and an internationally recognised qualification that allows you to work as a Dental Nurse in a variety of settings including private practices, hospitals and community dental clinics.
Dental nurses play a vital role in oral healthcare, providing close support to the dental surgeon in all aspects of patients care. They provide assistance to both the patient and the dentist during clinical procedures and maintain good practice and high quality service in the dental environment. In addition, their duties may include maintaining materials and equipment and also practice management.
Career pathway can lead to work as a Hygienist, Therapist, or dental technician and progress into dental practice management. There are also opportunities in teaching and assessment.
The SmileWisdom dental nursing course, leads to the National Examining Boards 'National Diploma in Dental Nursing' (NEBDN) and replaces the 'National Certificate in Dental Nursing'.
The course follows the competency-based curriculum based on the GDC registration requirements for the dental nurses and the NEBDN syllabus. On completion of the course and successful completion of the exam you will be able to register with the GDC as a Dental Care Professional.
(The course does not involve the tutor coming into the work place or any disruption on the working day.)
Dental Nurses are now required by law to be registered with the GDC (General Dental Council) in order to work in England and Wales. If you are registered on our nursing course, you can work in a dental practice as a trainee dental nurse. GDC registered nurses gain increased job satisfaction as a trained professional, as well as a higher salary.
SmileWisdom is a dedicated to the training
& education of dental professionals
SmileWisdom is a dedicated
to the training & education of
dental professionals
Key Information
Next Blended Learning* Course Dates: (Due to Covid 19, all courses are now live online until 2021)
DN 35 – Thursday 15th October 2020       2.00 pm to 4.00 pm (Weekly)
DN 36 – Thursday 26th Nov. 2020             6.00 pm to 8.00 pm (Weekly)
DN 37 – Friday 8th January 2021              1.30 pm to 5.30 pm (Every two weeks)
DN 38 – Thursday 4th February 2021       11.30 am to 1.30 pm (Weekly)
* Blended Learning combines in-classroom and live online lectures
Live Online Course:
DNO4 – Thursday 22nd October  2020         5.00pm to 9.00pm (Every two weeks)
DNO5 – Tuesday 17th November 2020         9.30am to 11.30am (Weekly)
DNO6 – Tuesday 8th December  2020          6.00pm to 8.00pm (Weekly)                                                     
Awarding Body: National Examining Board for Dental Nurses (NEBDN)
Course Fees:  £1695.00 inc VAT. £175.00 deposit followed by 9 monthly payments of £169.00.
Duration: 1 year
Location: Central London: The British Dental Association / Online
All our dental nurse training courses take place at the prestigious location of The British Dental Association (BDA, www.bda.org). SmileWisdom has the privilege to be the only Dental Academy running The NEBDN Dental Nursing Diploma at The BDA, the home of UK dentistry, situated on Wimpole Street and moments from Harley Street – the premiere dental locations in London.
SmileWisdom Academy is conveniently placed within a walking distance of both Oxford Circus and Bond Street tube stations.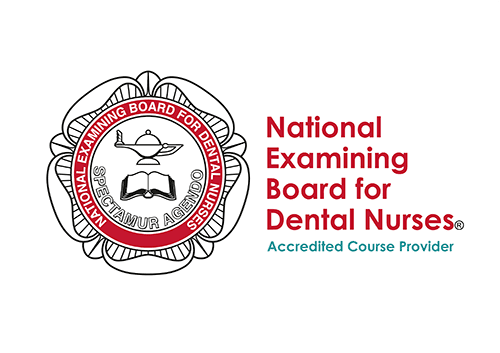 Previous Student Testimonials
Before I started the course, I wasn't sure what to expect. Now, that I'm at the sixth lecture, I'm certain that I made the right choice. I couldn't have picked better than this. I was so lucky to meet Becky, Ewa and our wonderful teacher, Liz. The lectures are more and more interesting with every class. Liz makes the learning process so fun and easy. Thank you, Smile Wisdom!"
"We have now employed two dental assistants trained at SmileWisdom. We are
impressed with the high standard of training they have received."
Great course with professional friendly people 🙂
"Excellent dental nurse college and teacher. I would definitely recommend
SmileWisdom."