Prepare for your
Objective Structured Clinical Examination
(OSCE)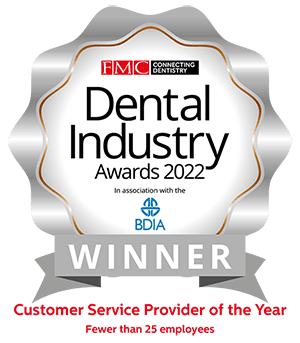 The OSCE exam is the second stage exam to obtain the NEBDN Diploma in Dental Nursing. Pass your exam by attending our one of our revision workshops, or a 1:1 session. This revision workshop will give you a sound understanding of what to expect at the OSCE exam.
Experienced, high-calibre tutors
Our teams of dental tutors are experienced professionals. We also know them personally as many have worked for us for over a decade or more. We're careful about whom we work with. The tutors have great experience delivering the NEBDN Diploma in Dental Nursing programs and all have one thing in common – a desire to see you succeed.
Personal service
There is also our incomparable customer service, led by our Operations Director Becky Madigan. Her knowledgeable and helpful team takes the time to understand your needs and they can select the most appropriate tutor for you.
We have two options
Option 1
Course Details:
Who is it for: All Dental Nurses preparing for their NEBDN OSCE exam
When: – Sunday, 7th January 2024, 10am – 1pm
Where: – Live interactive online workshop
Price: – £95 (Inc. VAT)
What to expect from the session:
Our experienced tutor Dr Liz Moran will run a 3h live online workshop during which she will guide you through the material you need to know in order to pass your OSCE exam. Dr Liz is a SmileWisdom tutor and a dentist. She will make sure you are all fully prepared for your OSCE exam. There will be time to ask questions. We will book up to 12 students only, to ensure you benefit from revising in a small group.
Call Becky on 0207 205 2299 or email becky.madigan@smilewisdom.co.uk to book your place.
Option 2
One to One OSCE Exam preparation:
Past exam stations
Two hours 1:1 with a NEBDN Tutoring / Examiner
These will cover OSCE Stations, the workbook and any revision topic of your choice,
Course Details:
Who: All Dental Nurses preparing for their NEBDN OSCE exam
When: To be arranged to fit your diary and availability
Where: live interactive online workshop on Zoom
Price:
2h £175
4h £320
6h £460
What to expect from the session:
High-quality interaction with the tutor
Low-stress environment
Opportunity to focus on individual learning progress
Ability to personalise conversations and assignments
Tutor adapts to your needs
Call Becky on 0207 205 2299 or email becky.madigan@smilewisdom.co.uk to book your place.
Radiography and the impact on Dentistry Welcome to the fascinating world of radiography and its profound impact on dentistry in the UK! Throughout history, radiography has revolutionized the way dental professionals diagnose and

Why Fluoride Varnish Application is a great addition to your CV. If you're a recently qualified, registered dental nurse and looking for extra skills to bump up your CV, a fluoride varnish application

How to Find and Keep Your Perfect Dental Nurse At SmileWisdom, we not only train up outstanding dental nurses, but we also help match great dental nurses with your practice. This is why
Previous Student Testimonials
Before I started the course, I wasn't sure what to expect. Now, that I'm at the sixth lecture, I'm certain that I made the right choice. I couldn't have picked better than this. I was so lucky to meet Becky, Ewa and our wonderful teacher, Liz. The lectures are more and more interesting with every class. Liz makes the learning process so fun and easy. Thank you, Smile Wisdom!"
Fantastic training day! Calmed my nerves as I had no idea what to expect for my OSCE. So much useful information.