How to Find and Keep Your Perfect Dental Nurse
At SmileWisdom, we not only train up outstanding dental nurses, but we also help match great dental nurses with your practice. This is why we've got some tips and advice for when it comes to finding the right dental nurse for your business.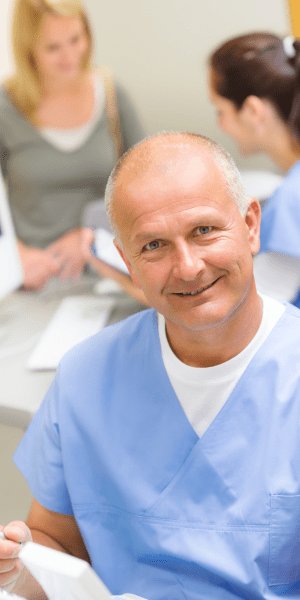 Be Clear on the Needs of Your Dental Practice
Take some time to sit down and write bullet points of what you actually need the dental nurse role to fulfil. This will help to hone down the type of dental nurse you're looking for. Knowing the needs of your practice from the start will help when it comes to communicating with any potential dental nurses and managing expectations. It's important to give a realistic, honest picture of the role from the off. If a dental nurse is given a vision for a role that doesn't come to fruition, this can lead to problems further down the line. Our SmileWisdom recruitment team always ask why a dental nurse is leaving their current role; transparency is key. Otherwise, you could end up back where you started and have to recruit for another dental nurse. Extra work that you don't need! So, know what the role is, what tasks are involved, what the day-to-day of the role is and be able to articulate this well to any potential new dental nurses.
Where to Start Looking
If your practice has already gone down the traditional routes of advertising independently, word of mouth and social media outlets, then it may be time to ask for professional help. SmileWisdom offers a dedicated dental nurse job site, www.smilewisdomjobs.co.uk, and a specialist dental nurse recruitment team. If you are open to the idea of taking on a trainee dental nurse, then hiring a dental nurse who is still learning is often a great way to build a loyal working relationship.
What Can You Offer?
In the current market, there is a lot of competition for dental nurses. To stand out, it's a good idea to think about what special benefits your practice might be able to offer. This may help not only in attracting good dental nurses to your practice but in keeping them too. A practice that is genuinely interested in supporting the career development of its dental nurses is appealing. How can you help your dental nurses feel like they are growing both professionally and personally? This could include offering Continual Professional Development (CPD) courses like Impression Taking and Dental Photography or support with postgraduate level 4 courses such as Dental Implant Nursing and Oral Health Education. Other benefits could be extra paid holidays or something as simple as an extended lunch break one day a week. Do your research and find out what you can offer.
Work/Life Balance
Being attuned to the needs of your team is vital in any practice. People have families and lives outside of work, so their time must be respected. If you require your dental nurse to work later some days, then make sure this is communicated from the start. Be respectful of their needs and work together to find solutions when necessary. Helping new dental nurses integrate into an already established team is also important. The last thing a new dental nurse wants is to feel isolated or lonely in their new role. Facilitating conversations and connections between team members, old and new, is important to building a loyal team.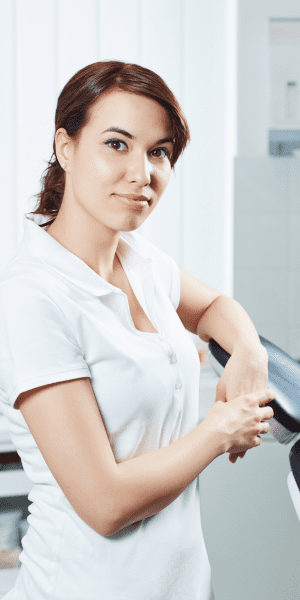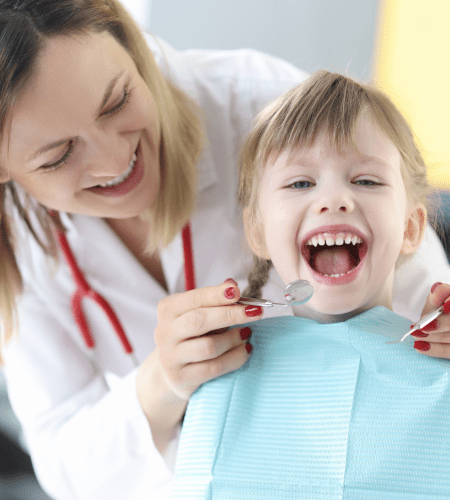 Good Vibes
Aside from being able to give your dental nurses some added benefits, a major reason dental nurses choose to stay in their role is to do with how well the practice is managed and led, the company culture and the team dynamics. What does your company culture look like? Does it need improving? Encouraging and enforcing the right practice culture and work environment makes for a happy and positive dental practice that people want to and enjoy working in.
More Responsibility
Empower your dental nurses by giving them more responsibility in a way that boosts their confidence. Regularly show them they are valued members of the team by trusting and supporting them to grow in their role. People who love where they work don't easily leave! Make it easier for them to love their job and their practice.
Find out more about our CPD and postgraduate courses for dental nurses or give us a call at 020 7205 2299.