About the Course
Achieve your NEBDN Certificate in Orthodontic Dental Nursing with SmileWisdom, from anywhere in the UK, through teaching held live online with your tutor in a fully interactive classroom setting.
Live online teaching with SmileWisdom means your tutor, yourself and your fellow students will be interacting through a virtual classroom online. You will all be able to see each other, by utilising your device camera, enabling you to ask and answer questions from your tutor just as you would face-to-face. Our live online learning platform means you can study with us from anywhere in the UK, without having to spend time and money on commuting. Perfect for fitting further education around a busy work life.
Our dental nursing courses are accredited by the National Examining Board for Dental Nurses (NEBDN) and equivalent to a Level 4. We aim for all our students to have an outstanding learning experience with SmileWisdom and pass their examination.
What is Orthodontics
Orthodontics is a subspecialty of dentistry that looks at the development and growth of the face, teeth, occlusion and irregularities. Orthodontic treatment is implemented to correct problems with the way teeth bite together as well as to improve the aesthetics and alignment of crooked, projecting or crowded teeth. Many people may have teeth that are misaligned when they bite, are crowded, or both.
These issues can:
Make it more difficult to maintain healthy teeth and gums
Increase the risk of tooth damage
Cause insecurities in some people
Following radiographic imaging and an orthodontic assessment, a diagnosis is created and a precise treatment plan determined to treat the patient for their dental needs. Orthodontics uses a variety of correction techniques including well-known traditional methods such as brackets on teeth with wires, as well as more modern approaches such as clear aligners and lesser-known treatments such as ALF (Advanced Lightwire Functionals).
Who is the course for
The SmileWisdom accredited course is appropriate for GDC registered dental nurses who:
Want to gain valuable knowledge and expertise to assist with orthodontic dental procedures
Are thinking about becoming an Orthodontic Therapist but want more experience and knowledge in the area before taking the leap
May want to work in orthodontic dental practices in the future
What the course involves 
The course comprises of 6 lessons of 3 hours each. It is held live online with your tutor and is fully interactive. This means you can join the course from anywhere in the UK.
You will gain in-depth knowledge of:
How to deliver helpful information to your patients regarding their treatment and care of their orthodontic appliance
The anatomic structure and classifications relevant to orthodontics
The importance of preparing for procedures, along with methods and approaches you can use when assisting
Legal and ethical issues relevant to this area of dentistry
The types of orthodontic appliances
and more!
Record of Competence and Examination
Electronic Record of Competence 
You will be required to complete a work-based electronic Record of Competence (RoC). There are four sections to the RoC:
Practical Competence Assessment Sheets (PCAS)
Case Studies
Directly Observed Clinical Skills (DOCS) Assessments
Supplementary Outcomes
Examination
This is a 90-minute written examination composed of two sections:
Part A – 45 multiple choice questions (MCQ)
Part B – 30 extended matching questions (EMQ)
Examinations are held twice a year in March and September.
Award of qualification 
In order to be awarded this qualification, you must:
Complete and satisfy the requirements of the RoC
Pass the examination
Awarding Body
National Examining Board for Dental Nurses (NEBDN)
Apply Now
Apply online today! If you have any questions please contact our friendly team at training@smilewisdom.co.uk or call 020 7205 2299.
To enrol on the course you will need to:
Be a registered dental nurse with the General Dental Council (GDC)
Be legally allowed to work in the UK
Have a supportive employer to supervise your electronic Records of Competence (RoC) completion
Have a valid First Aid/Basic Life Support (BLS) certificate of completion
Be competent in written and spoken English to be able to communicate effectively with patients, their families and dental and healthcare professionals.
Be self-motivated
Key Information
Course: Orthodontic Dental Nursing
Qualification: NEBDN Certificate in Orthodontic Dental Nursing
Level: Level 4
Start Date: 13th January 2024
Duration: 6 months
Number of Hours: 18
Day: One Saturday every 4 weeks, 10:00am – 1:00pm
Where: Live online with your tutor teaching all your classes
Target Exam: September 2024
Price (incl. VAT): £900
Exam Fee: £205
Total (incl. VAT): £1,105
Payment Options: Monthly instalments or full payment as preferred
Tutor:  Sarah Macdonald
*Live Online lectures take place in a 'virtual classroom' on our teaching platform.
Our live online study mode means you can study with us from anywhere in the UK. Our advanced teaching platform will let you feel like in a real classroom, without having to spend time and money on commuting. Perfect if you are looking to combine good quality education with a busy lifestyle.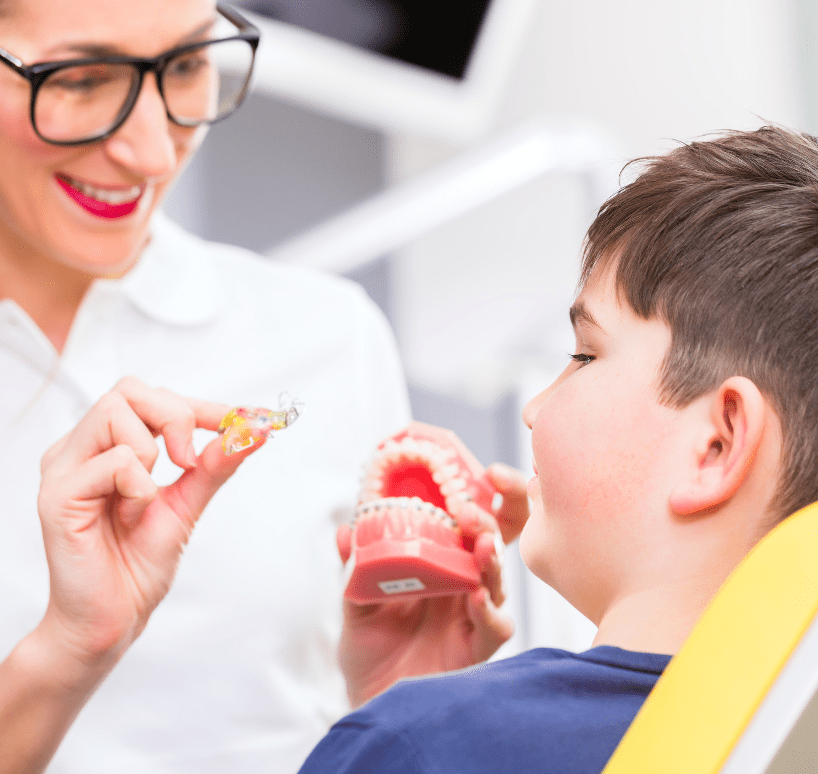 Radiography and the impact on Dentistry Welcome to
Why Fluoride Varnish Application is a great addition to
Raising Awareness of the Importance of Oral Health