Frequently Asked Questions
Live Interactive Online Lectures
Below you will find general FAQs about our Live Virtual Interactive Courses.
To get detailed information about a specific course, including start dates, prices and entry requirements please visit the course pages for each individual course:
NEBDN Diploma in Dental Nursing – Course Overview & FAQs 
NEBDN Certificate in Dental Radiography – Course Overview & FAQs
NEBDN Certificate in Dental Implant Nursing – Course Overview & FAQs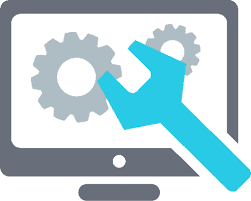 Technical Support
Virtual Classroom Guide on Audio Settings – learn about camera, volume and microphone settings
Account Setup and Login Help – how to access our virtual classroom and log in
FAQs
How do your remote courses work?
Unlike most online courses where you get all the materials sent to you at once and you have to study by yourself, our course will let you feel like you are in a real classroom; you will attend live online classes with your classmates, you will see and hear your tutor and your fellow students, ask and answer questions using your microphone and talk with people via online live chat.
Our live online course is a fun yet very efficient and effective way of getting your National Examining Board for Dental Nurses (NEBDN) qualifications.
How many people will be in my virtual classroom?
To ensure you make the most of your learning experience and that you get as much attention from your tutor as possible – both during the class and offline – we limit our Live Virtual Interactive classrooms. Smaller classrooms mean that our courses are better tailored to your individual learning needs.
How will I get my diploma? Is there an exam?
Yes, to obtain your qualifications you will need to pass mock exams organised by the College using our online examination system, and the exams organised by the NEBDN. Please visit the page of the course you are interested in for details (links at the top).
Do you offer additional exam revision classes?
Yes, we do offer exam revision classes; there is a fee of £169 per month. This is the same as the extra tuition fee.
Who will be running the training?
Your online live lecture sessions will be taught by a highly qualified and experienced tutor. Our expert trainers are all NEBDN approved, with years of experience in teaching dental nurses. We are proud of our excellent exam pass rates of over 90%.
How do I attend my classes?
You will get your personal login and password to access to our teaching platform from us. You can 'attend' the classes from pretty much anywhere you like, as long as you have a good internet connection.
Do I have to be present at all the classes?
You will need a minimum of 80% course attendance to be able to sit your exams; each virtual class counts towards your attendance total.
Which devices/software will I need to attend lectures?
You will need a computer, tablet or a mobile phone with a built-in speaker and microphone or a handset. You will also need a stable internet connection. No special software is required to access your virtual classroom.
How and when can I enrol on a course?
You can contact us via phone: 0207 205 2299, email: training@smilewisdom.co.uk, or the LiveChat on SmileWisdom.co.uk website at any time.
You will be asked to complete an application form and send us a copy of your CV, National Insurance Number, Passport and address confirmation. Once accepted on the course, we will ask you to pay a deposit. Upon receipt of the deposit fee the Academy will issues you with an Enrolment letter.
We have limited spaces on each enrolment. Please contact us for available dates, so that we can book a place for you.