Raising Awareness of the Importance of Oral Health
May 15th to June 15th, 2023, is National Smile Month, when the Oral Health Foundation shines a spotlight on oral health issues. This month the theme is 'brush for better health'. As trainees and qualified dental nurses, what can you be doing this month to raise awareness of the importance of oral health?
Whether you're a trainee or a qualified dental nurse, you will be learning continuously throughout your career. Studying doesn't stop when you hold that dental nursing qualification in your hand. Developments in dentistry are fast-paced and it's important for dental nurses of all skill levels to keep up to date, especially when it comes to oral health.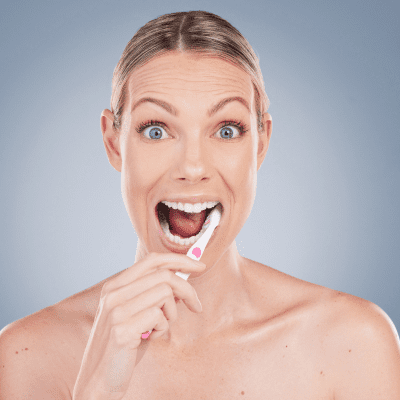 This National Smile Month, trainee dental nurses might want to check out some of the free resources on the Oral Health Foundation website.
There's a great little downloadable 'Daily Health Checklist' you can use to give you some ideas about how you might be able to chat to patients about the importance of having a good oral health routine daily.
There are also free downloadable, done-for-you, social media posts you can use to spread the word digitally.
Qualified dental nurses could go that one step further and make National Smile Month the month they decide to step up their ability to educate people about oral hygiene, by signing up for extended learning.
Postgraduate training in Oral Health Education is something that qualified, GDC-registered dental nurses, can enrol on.
Training to be an oral health educator is an empowering qualification that can increase your involvement in patient care, add to your personal career development and give you the skills to support your dentist/hygienist in a greater capacity.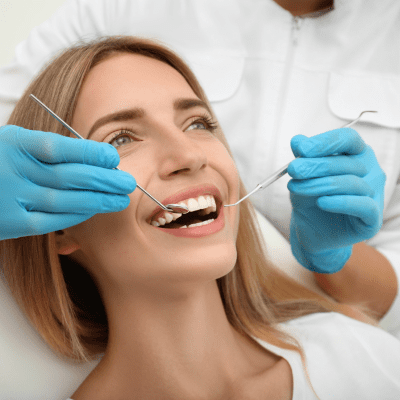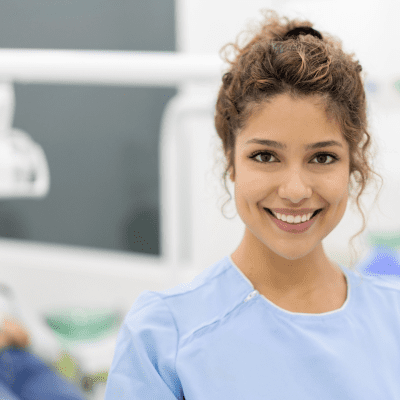 A healthy smile is the gateway to a healthier body, yet poor oral health continues to be an issue for many people. According to the Oral Health Foundation, one in three adults have tooth decay in the UK with one in four adults not brushing their teeth with fluoride toothpaste twice a day and 33% of adults having never flossed or cleaned between their teeth. Knowledge is power, with some simple tips and advice we can all help to create healthier smiles. As dental nurses, you have many opportunities to help raise awareness of good oral health. Let's work together to get the messages out there this month and improve smiles along the way!
Has National Smile Month got you Interested in helping more people to have healthy smiles by training to become an oral health educator? Click here to find out more about the SmileWisdom NEBDN Certificate in Oral Health Education or give us a call 020 7205 2299.