National Receptionists Day – Upskill Your Team
National Receptionists Day is celebrated in May every year
We look at the invaluable job receptionist do and why it is a great idea to not only show your reception team so appreciation but also consider all the transferable skills of a receptionist.  It's the perfect time to think about how your dental receptionists might be able to excel further in your practice.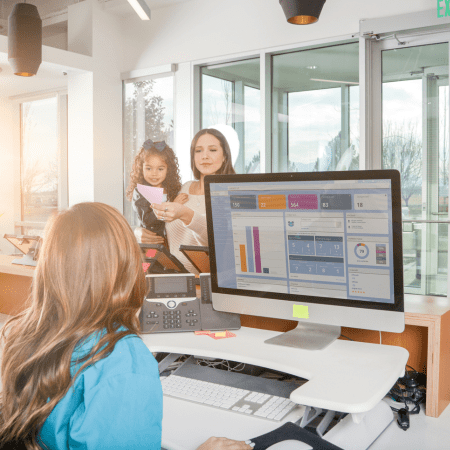 Dental receptionists are the first point of contact for your patients. The way they work sets the personality of the practice and a good one is worth their weight in gold.Great customer service is key to the running of any successful business, and it all starts with your receptionists.
Having the skills to interact with patients, whether on the phone or in-person, in a positive and helpful manner is vital to winning and keeping patients in your practice.
Did you ever stop to think though that a lot of the skills a receptionist has are transferable to more hands-on roles within the practice, i.e., dental nurses.
If you've ever had a day in practice when one of your dental nurses calls in sick, then you'll know the extra workload can be intense. Even more so if you're a small practice with few dental nurses to rely on.
It may even mean having to cancel appointments, leaving unhappy patients and a loss of revenue.
Upskilling your receptionist/receptionists with dental nurse training means they could step in at such times and ensure the smooth running of the practice. Giving someone the opportunity to work as a receptionist and a dental nurse means more job variety for them and enables them to better understand the workings of the practice and the team.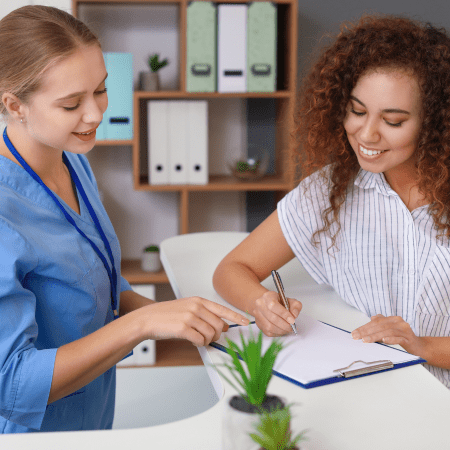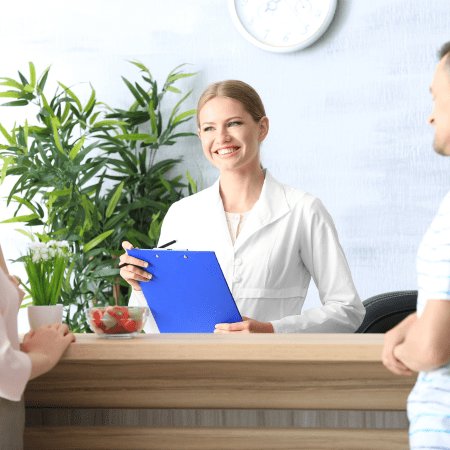 Having a receptionist that is dental nurse trained can help alleviate pressure on the rest of the team while also giving them the extra knowledge and skills to better interact with and reassure patients.
Patients often build up a rapport with receptionists over the course of treatments, and to be able to have the receptionist as a dental nurse in the treatment room could give some patients the extra reassurance they need in the dental chair.
A friendly face doesn't go amiss in dental surgery.