Real life stories – Careers & Education
Here, Emma caught up with Glaucia Minei and Erica Zelesco who have studied and worked as dental nurses before sitting the ORE and becoming eligible to work as dentists in the UK. Here's an insight into their experiences…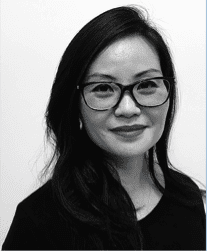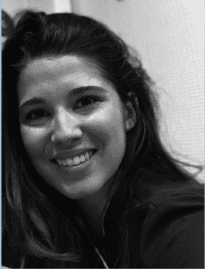 What attracted you to want to work in the UK?
Glaucia: Once I had finished my studies in Brazil, I decided to go to Europe to learn English. The intention was to travel as much as possible before I started my career as a dentist. I was welcomed into the UK and had a lot of support from Smile Wisdom Academy of Dentistry and Dental Nursing so l and was able to start working as a student dental nurse in the UK. This was the first step towards my career as dentist in the UK.
Erica: In 2013, I got a scholarship to study in Leicester for a year during my under graduation as a dentist in Brazil. It was a wonderful and remarkable experience. After that, I decided I would like to live abroad again once I had qualified as a dentist in Brazil. I chose the UK, as I already knew the process to be a dentist. I knew the language, I had friends I met while at Leicester University and, because I'm half Italian, I didn't need a work visa.
What steps did you take to work in the UK as dentist? How long did it take? What challenges did you face along the way and how did you overcome them?
Glaucia: The process to be able to work as a dentist in UK is difficult but not impossible. There are two parts to the Overseas Registrant Examination – a theoretical assessment and a practical assessment. One of the main challenges was to learn how dentistry is practised in the UK. Law and regulations are different back home and the best way to find out how it worked first hand was to start working as a student dental nurse. I enrolled in a dental nurse qualification course. Everything I have learned on the course was complemented by the experience at work and this has helped me prepare for my exam as a dentist and to work strictly in line with the UK regulations.
Erica: To be able to work as a dentist, I needed to sit the two parts of the Overseas Registration Exam (ORE) – theoretical and practical assessments. The time that it takes for getting the registration varies between applicants and you need to pass the theoretical exam before you are able to sit the practical assessment. The exams are run twice a year. My fellow colleagues took from a year and a half to five years to become qualified to work in the UK through these examinations. I found the courses to be difficult and expensive, so my big challenge was to conciliate my work as dental nurse to fund the exams and also cover the costs of living in London.
Were there any websites or organisations that were particularly helpful in supporting your application to become a UK registered dentist/dental nurse?
Glaucia: The General Dental Council's Overseas Registrant Exam website, the Home Office website and various blogs by people who had previously passed the exams really helped me. I also met other people on the dental nurse course who were in the same situation as me and received lots of advice from them. SmileWisdom helped the dentists sitting the overseas exams to network with each other and also helped many of the students find a work placement. I have recommended friends to the SmileWisdom course, knowing they would be in good hands.
Erica: I found all of the information on my own, meet and talk to people who had already passed through the UK dentistry recognition process. It's a shame that, at the time, I couldn't find any organisations to promote the arrival of high standard medical professionals who aim to increase the quality level of general health in the country.