Key stages on the journey to becoming an orthodontic therapist.
 If you're a GDC registered dental nurse with a few years' experience under your belt and wondering if orthodontic therapy could be your next career move, we look at the steps it takes to get you there.
Expanding your clinical knowledge will always have benefits to you both personally and professionally. Working as an orthodontic therapist can be an extremely fulfilling and rewarding career.
The first step towards expanding your orthodontic knowledge
The field of orthodontics is dynamic and interesting, looking at both function and aesthetics. The opportunity to interact with patients on a more long-term basis is a key part of orthodontics work.
Their journey becomes your journey with the end results extremely rewarding for both patient and therapist. To be able to train as an orthodontic therapist there are a few key requirements you will need.
General Dental Council Registration
Getting good quality dental nurse training and obtaining General Dental Council (GDC) registration as a dental care professional is the first step to your new career as an orthodontic therapist.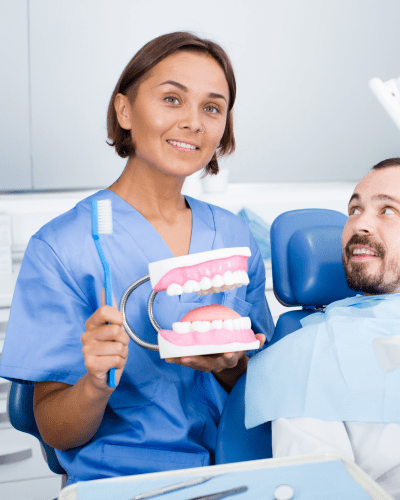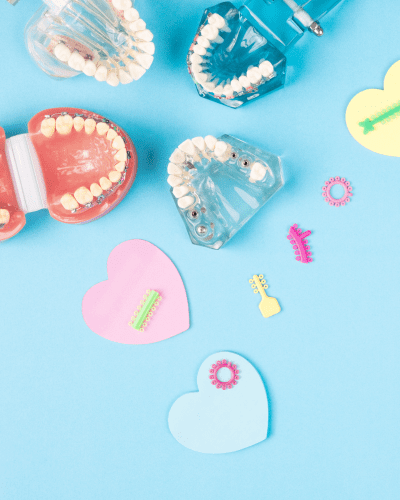 Orthodontic Dental Nurse Training
The next step is to undergo specific orthodontic dental nurse training.
At SmileWisdom, we run a postgraduate training course in orthodontic dental nursing. To enrol on this course, you will need to:
Have your GDC registration
Be legally allowed to work in the UK
Have a supportive employer to supervise your electronic Records of Competence (RoC)
Have a valid, up to date First Aid/Basic Life Support certificate
Be competent in written and spoken English
Be self-motivated
The course takes 6 months and comprises of once monthly, live online classes of 3 hours each.
Pass Your Exam!
As part of the postgraduate orthodontic dental nurse training, you will be required to pass a 90-minute examination plus complete and satisfy the requirements of the RoC to obtain your qualification as an orthodontic dental nurse.
Further Training
After six months or more working as an orthodontic dental nurse you could apply to do orthodontic therapy training. There are several universities and training providers to choose from when it comes to the next and final step on your journey to becoming an orthodontic therapist.
Aside from working in an orthodontic clinical setting you will also need to have a supportive GDC registered orthodontic specialist to supervise your next stage of training and who will potentially have to attend sessions with your chosen training provider.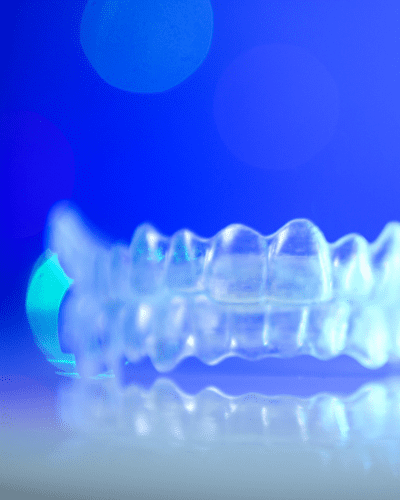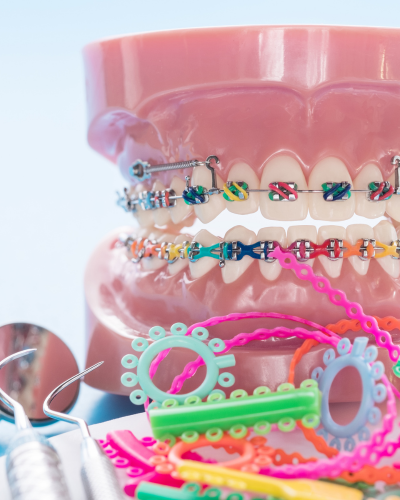 As you can imagine, this is a big commitment from a colleague but vital to the success of your training as an orthodontic therapist.
Entry requirements differ depending on where you choose to do your training so make sure to do your research before applying.
Orthodontic therapy training times and costs vary but as an example, The Yorkshire Orthodontic Therapy Course (Leeds) costs £13,000 and is a one-year diploma course delivered in two parts. Places are usually quite limited on orthodontic therapy training courses so apply early if you can.
Another Exam!
The final hurdle to becoming GDC registered as an orthodontic therapist. Once you've completed orthodontic therapy training and fulfilled all the necessary requirements, you can take the Diploma of Orthodontic Therapy exam at the Royal College of Surgeons to gain your qualification.
For more information on training to become an orthodontic therapist click here. If you're ready to take the plunge and enrol on our NEBDN certificate in orthodontic dental nurse training click here.