Stand out from the crowd with a qualification in Dental Radiography.
Stand out from the crowd with a qualification in Dental Radiography.
Furthering your career is important in any industry but just how do you do this when it comes to dental nursing?
One of the reasons many people are drawn to dental nursing is the opportunity to upskill and progress their career in many different ways. If you're ready for a change, a challenge or looking to supercharge your career then a qualification in dental radiography could be just the ticket.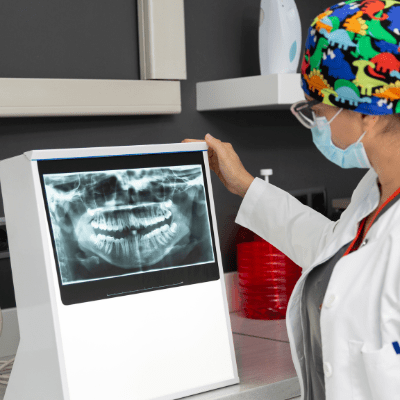 Not many dental nurses are qualified in radiography so by gaining this specialised qualification you have the opportunity to stand out from the crowd and enhance your CV.
Investing in your future career is always a good idea, as our radiography course tutor Liz Moran BDS, says,
"The way I see dentistry moving forward is that more will be expected of dental nurses in the future. The more you further yourself with knowledge the more it will pay off in the future and make yourself attractive to future employers."
If you're eager to learn new skills to level up your CV and diversify your career then check out our National Examining Board for British Dental Nurses (NEBDN) accredited Certificate in Dental Radiography.
A great way to not only learn but network with like-minded students, share opportunities, and experiences and gain valuable insights from our knowledgeable course tutor Liz. We want you to be able to do your best so online learning doesn't mean being left in the dark after class. Liz is available throughout the course to answer any questions or concerns you might have and share her extensive knowledge outside of the class timetable.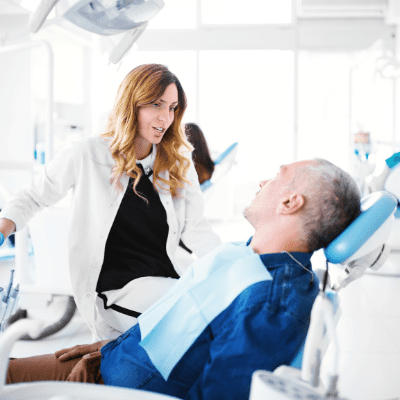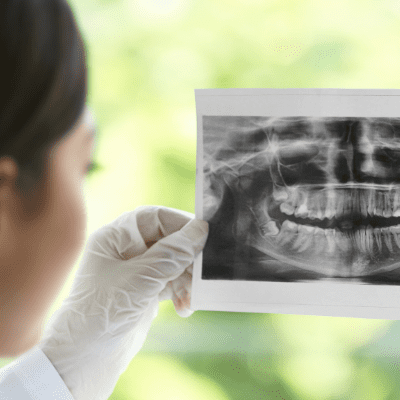 Successfully completing the Dental Radiography postgraduate course will enable you to act under prescription as an IR(ME)R operator with the ability to safely take intra-oral and extra-oral radiographs of patients. You will learn the science behind (and the risks of) ionising radiation and why radiographs need to have a justifiable benefit for the patient before taking them. You will also understand the importance of minimising the risk of radiation to your patients and colleagues.
If you're looking to progress to a Dental Hygienist role then being qualified in radiography is invaluable; it will show any university that you not only have a national diploma but already know how to take radiographs under the prescription of a dentist. Liz comments, "A qualification in radiography is like a diamond, not many people have it. If everybody had it, it would lose its value! Only those who are really determined will do it."
Once qualified you could also look to diversify your career by specialising in dental radiography, perhaps within a cosmetic dental practice or with an orthodontist. Dental radiography is becoming widely used and dental practices utilise radiographs (X-rays) for a variety of reasons such as discovering malignant or benign masses, tooth decay, bone loss, impacted teeth, jaw misalignment and cavities.
They are vital in discovering any diseases of the mouth and teeth that cannot be seen by oral examination alone. By training in dental radiography you can go the extra mile in providing your patients with an enhanced level of care.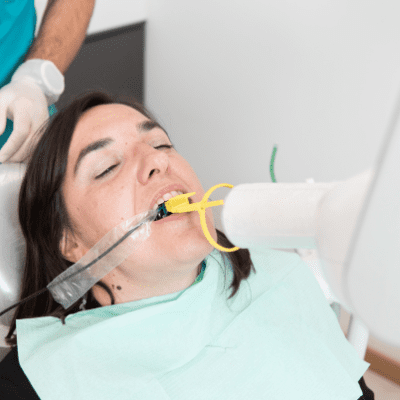 Interested to find out more? The SmileWisdom Dental Radiography postgraduate course is suitable for General Dental Council (GDC) registered dental nurses who currently assist, or will shortly be assisting in the field of dental radiography. For more information click here.