Oral Health Education – a win-win for all.
Since the historic World Health Organisation (WHO) Resolution in May 2021, we are on the cusp of exciting future roles when it comes to Oral Health Education (OHE). The resolution has paved the way for oral health improvements with, "a shift from the traditional curative approach towards a preventative approach that includes promotion of oral health within the family, schools and workplaces." But just what does that mean for dental nurses, dentists and patients?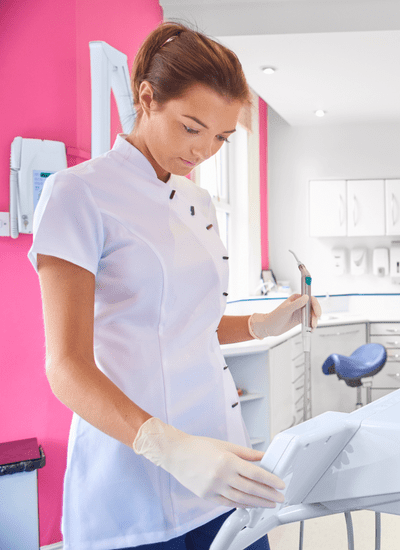 For the Dental Nurse
If you're a dental nurse, then we already know you care deeply about the wellbeing of your patients. By adding a qualification in oral health education you can go that one step further in bringing additional value to patients' lives. An OHE qualification may also open up more opportunities for you within a clinical setting, enabling you to be one-on-one with patients to deliver good oral health education. There is no limit to where you can go with promoting oral health. You could take the lead in the development of oral health education programmes for your dental practice, enhancing your CV and making you a valuable asset to many dental teams. You could also support the dentist, therapist and hygienist in a far greater capacity by making use of your new skillset. Once qualified you have so many opportunities waiting for you. As well as educating your in-practice patients you could take your knowledge into schools, care homes, special needs facilities, workplaces, hospitals or even run your own online programmes both locally and internationally. You could be the key driver in optimising patient wellbeing by successfully facilitating behavioural change in more patients, something that is often a challenge in practice due to time constraints. There's never been a better time to take charge of your personal development and be a part of the change that needs to happen in dentistry.
For the Dental Practice
As a business owner it's important for your dental team to feel like you are invested in them and keen to support their progression. An OHE qualification may be an opportunity for one of your team members to develop a side of the business that may not already be established. It could also be an opportunity to free up some of the dentist's time, allowing them to focus on their competencies, skillset and expertise knowing that the dental nurse can step in to support behavioural change in the patient. An important part of sustainability for dental professionals is an ongoing career development and for individuals to feel that they are valued members of the team. Encouraging your dental nurses to further their knowledge with an OHE qualification serves to strengthen the team while being proactive about steering away from a curative approach, and moving towards more preventative measures. Building connections with patients is key to not only keeping them in good health but retaining their confidence in the service you provide.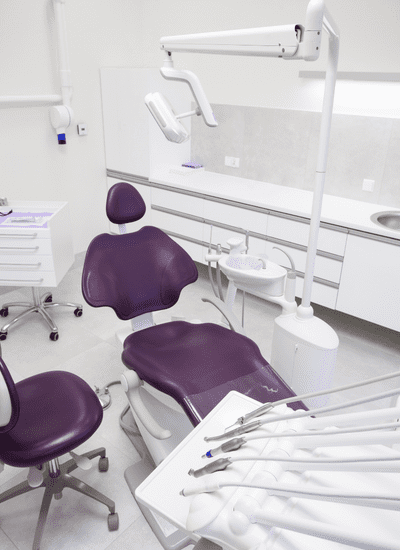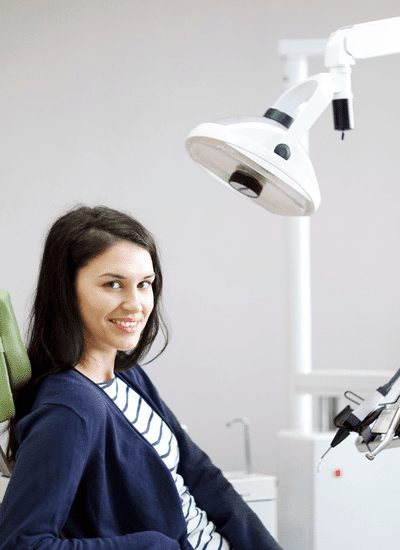 For the Patient
Patients feel more supported knowing they have someone else looking after their care, someone else integrating within their oral health journey to support them. Oral health education can take place outside of a dental environment which is also beneficial in behavioural change. There is less pressure on the patient in an outside setting, a lot of patients find a dental clinic an uncomfortable environment even though dental teams do everything they can to make them feel comfortable. The reality is not everybody loves going to the dentist. If there is a non-operative person available to talk to patients about their lifestyle habits, diet choices, oral health and hygiene habits without having their hands in their mouth, then they're more likely to take advice onboard in a positive light and feel more comfortable to make those changes. Through scheduled follow-up calls the patient is able to have more contact with their clinic to help facilitate change and keep the momentum going.
Everybody has a right to good oral health, it's confidence boosting, communication building and lifestyle changing. In this day and age, nobody should have to suffer with dental disease, it's often fully preventable. Oral health education is the future, not just in the UK but globally. Those that are willing to make changes in the dental industry will see the results and rewards and the marked improvement in their patients oral health.
click here to find out more about the SmileWisdom Certificate in Oral Health Education.