Course Syllabus and Examinations
The NEBDN Certificate in Orthodontic Dental Nursing is specifically designed for dental nurses wishing to develop professionally within the field of Orthodontic Dentistry.
This course is intended to provide dental nurses with the knowledge necessary to assist with orthodontic procedures, including critical understanding, intellectual skills, practical skills, attitudes, and behaviours to practice competently.
Syllabus:
1. Cross-infection control in orthodontics
2. Classification of malocclusion
3. Legal and ethical issues
4. Anatomic structure relevant to orthodontics
5. Orthodontic treatment
6. Record keeping
7. Orthodontic appliances
8. Oral health in relation to the care and management of appliances
9. Interdisciplinary care
10. Laboratory skills
11. Stock control
12. Indices and clinical governances
Record of Competence and Examination
Electronic Record of Competence 
You will be required to complete a work-based electronic Record of Competence (RoC). There are four sections to the RoC:
Practical Competence Assessment Sheets (PCAS)
Case Studies
Directly Observed Clinical Skills (DOCS) Assessments
Supplementary Outcomes
Examination
This is a 90-minute written examination composed of two sections:
Part A – 45 multiple choice questions (MCQ)
Part B – 30 extended matching questions (EMQ)
Examinations are held twice a year in March and September.
Award of qualification 
In order to be awarded this qualification, you must:
Complete and satisfy the requirements of the RoC
Pass the examination
Is This Course for Me?
This course is perfect for you if:
You would like to make a positive contribution to your patient's smile and the dental team
You wish to learn how to maintain high standards of delivering orthodontic treatments safely
You enjoy interacting with different people as part of a multi-disciplinary team
You are looking for a qualification that leads to employment in the specialist field of orthodontics or further progression in orthodontic studies
Apply Now
Apply online today! If you have any questions please contact our friendly team at training@smilewisdom.co.uk or call 020 7205 2299.
To enrol on the course you will need to:
Be a registered dental nurse with the General Dental Council (GDC)
Be legally allowed to work in the UK
Have a supportive employer to supervise your electronic Records of Competence (RoC) completion
Have a valid First Aid/Basic Life Support (BLS) certificate of completion
Be competent in written and spoken English to be able to communicate effectively with patients, their families and dental and healthcare professionals.
Be self-motivated
Key Information
Course: Orthodontic Dental Nursing
Qualification: NEBDN Certificate in Orthodontic Dental Nursing
Level: Level 4
Start Date: 13th January 2024
Duration: 6 months
Number of Hours: 18
Day: One Saturday every 4 weeks, 10:00am – 1:00pm
Where: Live online with your tutor teaching all your classes
Target Exam: September 2024
Price (incl. VAT): £900
Exam Fee: £205
Total (incl. VAT): £1,105
Payment Options: Monthly instalments or full payment as preferred
Tutor:  Sarah Macdonald
*Live Online lectures take place in a 'virtual classroom' on our teaching platform.
Our live online study mode means you can study with us from anywhere in the UK. Our advanced teaching platform will let you feel like in a real classroom, without having to spend time and money on commuting. Perfect if you are looking to combine good quality education with a busy lifestyle.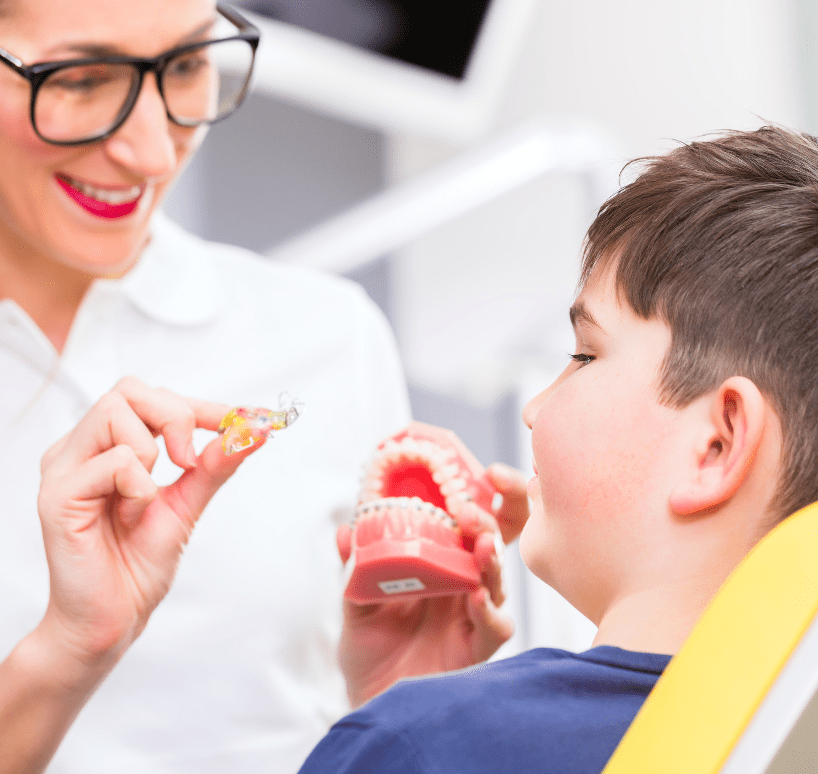 Radiography and the impact on Dentistry Welcome to
Why Fluoride Varnish Application is a great addition to
Raising Awareness of the Importance of Oral Health