Online CPD –

Managing Medical

Emergencies

in the Dental Practice

For all dental professionals
You will update your knowledge of responding to medical emergencies, becoming up to date with the very latest guidance in managing medical emergencies in the dental setting and be able to apply prompt life-saving treatment.  You will also satisfy the GDC, Resuscitation Council and CQC's requirements for dental professionals to annually update their skills and knowledge in this area.
What you will learn from this CPD course
How to manage a range of medical emergencies
How to assess and treat both conscious and unconscious patients.
How to recognise signs and symptoms of a range of medical conditions
How to summon help from other team members and emergency services when a medical emergency occurs.
What your role is when managing a medical emergency in the dental practice
How to administer emergency drugs and use emergency equipment.
How to carry out effective defibrillator supported cardiopulmonary resuscitation in both adult and child patients.
Which medical emergency drugs and equipment we are required to have available in the dental practice
How to audit emergency drugs and equipment.
Our Medical Emergencies in the Dental Practice course is quality assured and specifically tailored to help you fulfil your enhanced CPD requirements set out by the GDC. They also meet the CQC regulations to ensure you and your practice are delivering the highest standard of dental care.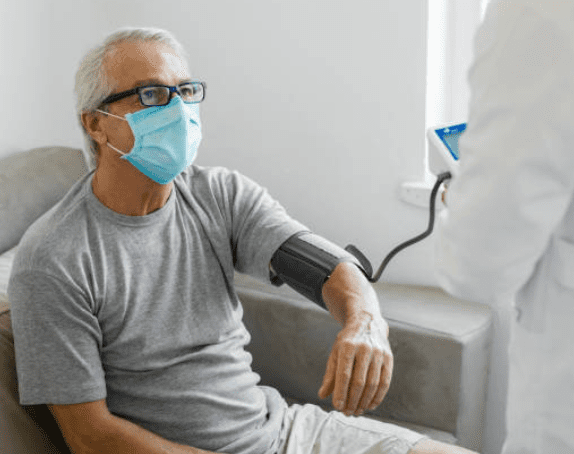 Who is the course suitable for?
Dentists
Dental Therapists
Dental Hygienists
Orthodontic Therapists
Clinical Dental Technicians
Dental nurses
Dental Technicians
And any other team members with a valid GDC number can benefit from this CPD course.
Great reasons to take this course
Why take the medical emergencies CPD course?
Be able to understand how medical emergencies happen and how to manage them effectively – potentially saving lives both at work and at home.
Become an asset in any emergency situation by knowing your role and responsibilities in managing medical emergencies and performing them well.
Boost your employability – Being up to date on this topic is very appealing to potential employers.
This course will equip you to compile a local medical emergency plan.
Why not become responsible for auditing medical emergency drugs and equipment in your dental practice?
This course can give you invaluable and detailed insight into medical emergencies. Why not progress to becoming your practices nominated first aider by taking a First aid at work course?
Perform well in a CQC inspection when asked about the medical emergencies!
Fulfil your resuscitation council, GDC and CQC training requirements.
Module 1 – Medical emergency guidance and regulation
Guidance and regulation specific to dental practices.
Emergency drug and equipment requirements
Recent updates
Module 2 – Assessing the patient
Primary and Secondary surveys.
DR ABC DE
Managing the conscious and unconscious patient.
Module 3 – Defibrillator supported Cardiopulmonary Resuscitation
CPR equipment
Chest compression and rescue breaths
Defibrillator conditions for use, indications and contraindications.
Module 4 – Signs and symptoms and treatment of Medical conditions
Cardiac arrest
Myocardial infarction
Angina
Asthma
Panic Attack
Choking
Epileptic seizure
Stroke
Anaphylactic Shock
Hypoglycaemia/Diabetes
Syncope
Module 5 – Managing emergencies in the dental setting
Specific challenges of responding to an emergency in the dental practice setting
Hazards to be aware of the dental practice setting
The benefits of having an up to date medical history, staff training and medical emergency drugs and equipment.
Module 6 –  The Provision of CPR in Primary Dental Care during the COVID 19 Pandemic
Update of all national guidelines for the safe provision of CPR in the dental setting during the pandemic.
Quality Standards: Primary dental care
GDC guidance on medical managing medical emergencies
CQC Dental Myth buster – List of medical emergency drugs and equipment required in the dental practice
CQC Regulation 12 (Safety of care and treatment).
CQC Regulation 17 (Good governance)
GDC Principle One Put patients' interests first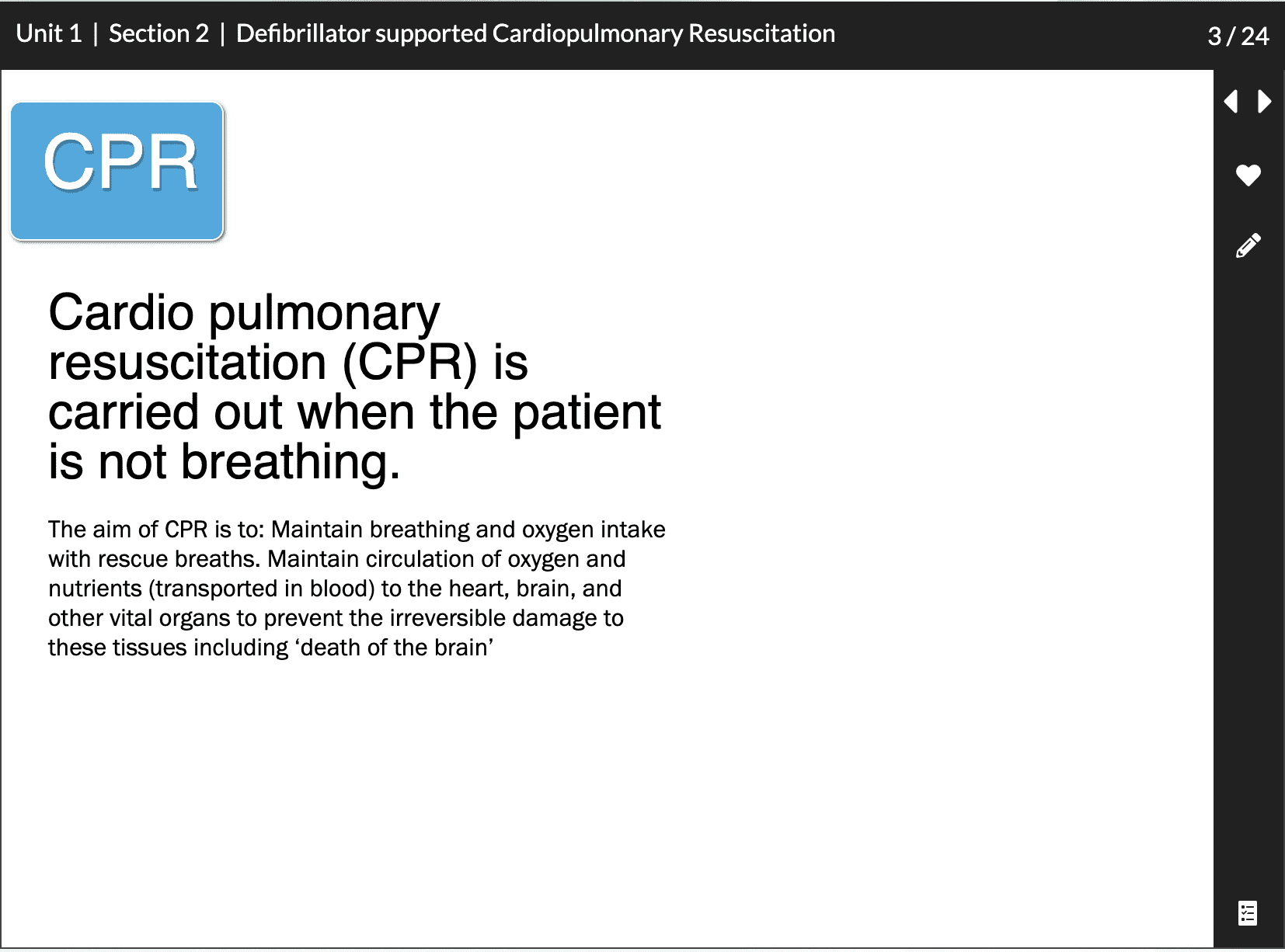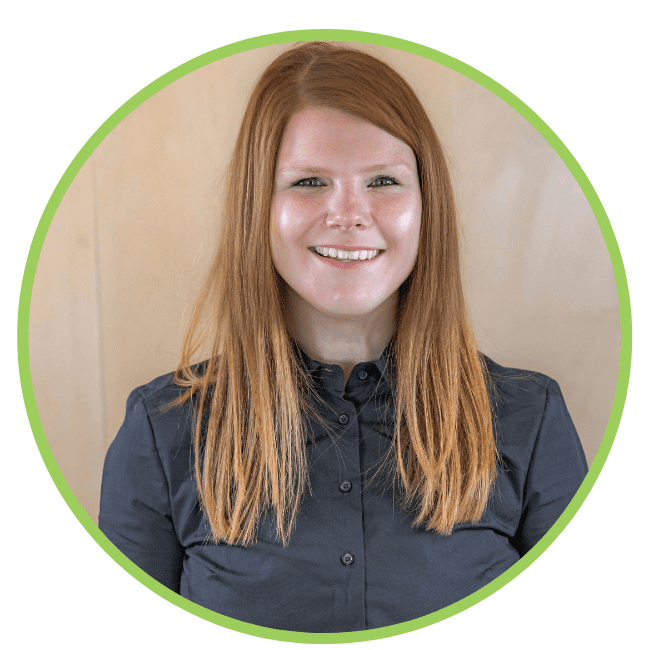 Help and Guidance Feedback
Our interactive CPD learning courses have been created by Emma Male to the highest quality of learning standards.
Emma has many years of experience teaching dentists and dental nurses and has delivered courses in practice and online making her uniquely positioned to offer our online CPD training in a fun engaging and interactive manner.
Emma holds the Kings College Hospital Dental Implant Nursing Certificate and has been the seconded BADN council member for Dental Implants.
OTHER eCPD COURSES FOR THE DENTAL TEAM
Online learning - how to get the best out of online CPD courses How to get the most out of online CPD. Online Continuing Professional Development (CPD) is

The world needs more Oral Health Educators, could you be one of them? The historic World Health Organisation (WHO) Resolution May 2021 paves the way for oral health

How long will it take me to become a dental nurse? What are the different course options and what do I need to know in advance? You've decided
OTHER eCPD COURSES FOR THE DENTAL TEAM
Online learning - how to get the best out of online CPD courses How to get the most out of online CPD. Online Continuing Professional Development (CPD) is

The world needs more Oral Health Educators, could you be one of them? The historic World Health Organisation (WHO) Resolution May 2021 paves the way for oral health

How long will it take me to become a dental nurse? What are the different course options and what do I need to know in advance? You've decided
We are experts in training
& development of Dental Professionals