Want an interesting varied career. Dental nursing is a great choice!
If you want a job that is fun and varied and makes people feel better have you considered dental nursing?
A career filled with possibilities
Dental nurses are essential to a smooth-running dental practice and as a career, it can take you in many exciting directions. After you have completed your NEBDN diploma you can continue to grow and learn on the job all whilst contributing to the health and wellbeing of your patients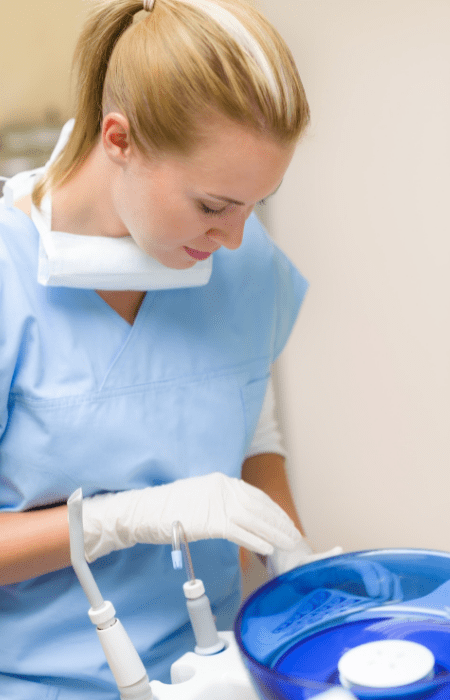 How you can grow within the practice
Dental nurses offer care and support to both patients and dentists. Their multi-tasking and organisation skills are essential.
If you are wanting to challenge yourself further you can use your CPD requirements to enhance your abilities. You could become the fire safety officer or take a number of vital CPD courses
Your organisational skills might mean you would be an excellent practise manager. The Practice Manager is directly responsible for the smooth running of a dental clinic and looking after staff. Whilst this will mean less time with patients it is an excellent career route and could lead to you running your own clinic one day
Offer more patient care
A good dental nurse will be reassuring and kind, helping the patient feel as relaxed as possible whilst also providing dentists with invaluable support.
If you want to get more involved in patient care there are a number of courses you can take. You could take your postgraduate certificate in dental radiography allowing you to under prescription act as an IR(ME)R operator, in order to safely take intra-oral and extra-oral radiographs of patients. Alternatively, you could become trained as an implant nurse – essential to support endodontists.
If you prefer educating you could take your NEBDN certificate in oral health education which could lead to you visiting schools and workplaces and educating people in the best ways to care for their teeth and gums.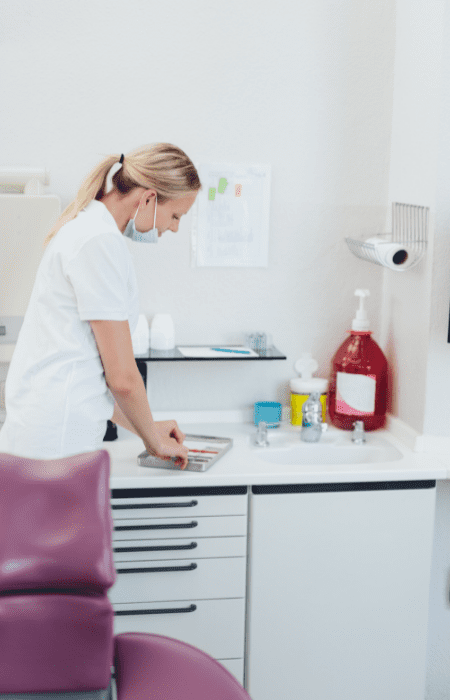 Do you think you have what it takes to develop these skills?  Do you want help furthering your career? If so get in touch!
Click here to find out more about NEBDN postgraduate certificates with SmileWisdom.