What is it like to be a dental implant nurse
Depending on the type of practice you work in, a day in the life of a dental implant nurse could look very different. We chatted to two dental implant nurses to find out how their days differ.
Shari Edwards
Prep time
I start preparing the day before, we don't have a lot of space in our surgery so a lot of things are kept in the stock room. I make sure to get all the gowns and surgical equipment ready as usually our implant patient appointments start first thing in the morning. I like to pre-prepare everything so that when I get in the next morning I don't need to spend a lot of time setting up. It makes the whole procedure a lot easier and allows me a bit more time at home in the morning! I'm very lucky as I work only 10mins away from my house so I usually wake up at 6am, leave home at 7.30am and my first patient is in at around 8.15am.
Welcoming the patient
When the patient comes in at 8.15am we give them some antibiotics, check they're feeling ok and prepared for the procedure then send them away for about 45mins to an hour to have some breakfast; we like them to have breakfast after they've had their antibiotics. This also means I might be able to make myself a cup of tea in that time! While the patient is away, we put everything in to the autoclave and sterilise the instruments on the day. To maintain a sterile environment we don't take out the instruments until the patient is actually sitting in the chair which is usually around 9.15am.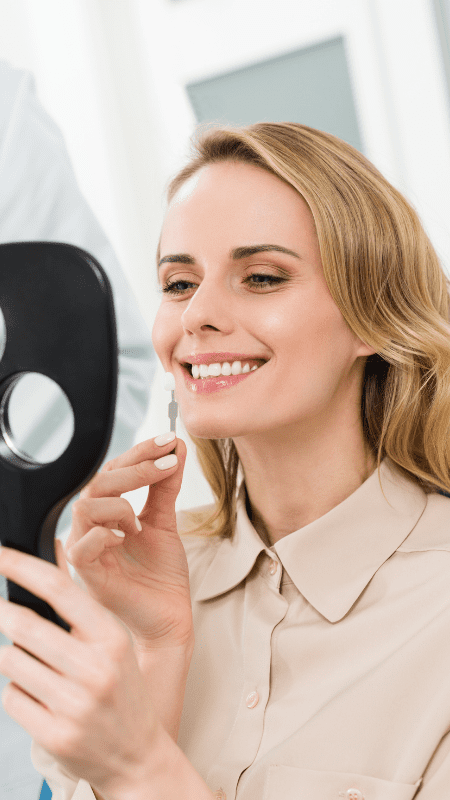 During surgery
My role during the implant procedure involves providing visibility and moisture control along with opening up the instruments and passing them to the dentist as needed. If it's immediate treatment required we generally have an extraction then an implant straight after. Treatment usually lasts about an hour. When it's all done I will call the patient's designated contact to collect them and make sure they're feeling well enough to go home. Cleaning down of the surgery usually takes about half an hour after each patient.
Lunchtime
My dentist likes to work in a calm unstressed environment so we typically have one patient in the morning and one in the afternoon. That means we get to have lunch in the practice typically between 1pm-2pm and I get the chance to have a bit of chat with my colleagues! The next patient comes in just before we have lunch and we give them their antibiotics so that by the time they come back at 2pm we're ready to go with another treatment.
Clean down
Surgery ends around 3.30pm/4pm and I get all the instruments ready by pouching them for sterilisation. Once I've done all my pre-prep for the next day I can leave the practice around 5.15pm/5.30pm and head home. 5.30pm is official leaving time but if I've been super-efficient and get all my work done by 5.15pm then I'm free to go!
Asmita Limbu
Early Start
I travel an hour and a half to my practice so my alarm goes off at 5.45am and it's a quick turnaround to get out the door! My first patient is usually at 9am and sometimes we do 3 or 4 implants within the one surgery sitting so my day can get very busy; I often don't leave until around 7/8pm.
I work within a specialist dental house and our patients tend to differ from the general implant cases. When we're working with more complex cases of say 3 implants in the upper jaw, surgery can be anywhere between 3 to 4 hours from start to finish. We do our pre-prep on the same day because often there will be so many instruments needed that if we were to prepare in advance we would be late for treatment!
Welcoming the patient
Prior to the appointment time (around 45mins to 1 hour) we give the patient some antibiotics and send them off for breakfast. Sometimes we are working under sedation so during this time the patient can also have a chat with myself and the anaesthetist to make sure they understand and are comfortable with what is going to happen.
The procedure
While all this is going on we have two nurses known as a 'sterile nurse' and a 'non-sterile nurse' preparing the room for surgery. The sterile nurse looks after opening pouches, checking equipment to be prepared, double-checking implant sizes then closely assisting the dentist with retraction, moisture control and patient management during treatment. The non-sterile nurse is essentially a runner nurse responsible for double-checking that the right implant has been placed and taking extra inventory. The setting up and clinical preparation often takes longer than the placing of the implant itself and clean down of the surgery takes even longer! Clean-up time also depends on how many autoclaves we have available that day.
Post-procedure
One of the nurses will prepare a little goodie bag for the patient before they leave, containing mouthwash, a special toothbrush and an ice pack to help with the swelling. We will also make sure they are feeling well enough to leave the practice with their chaperone and the next day we will call them to check in and see how they are doing. Both nurses will be involved with the cleaning down of the surgery in order to save time and this generally takes around an hour or more depending on how many instruments have been used.
Lunchtime
Lunch is from 1-2pm but sometimes procedures overrun and we're all running around like headless chickens, we are all very familiar with eating on the run! The afternoon sees a new patient come in to the practice and the whole procedure starts all over again, which is why I don't get home until quite late in the evening. The next time we see each patient will be for a post-operative appointment when the implant has healed. During this appointment we will scan or take impressions of the patient for the crown to be made and also check that the implant has healed well. Once the crown is back from the lab the crown only takes around 15-30mins to fit so a much shorter procedure!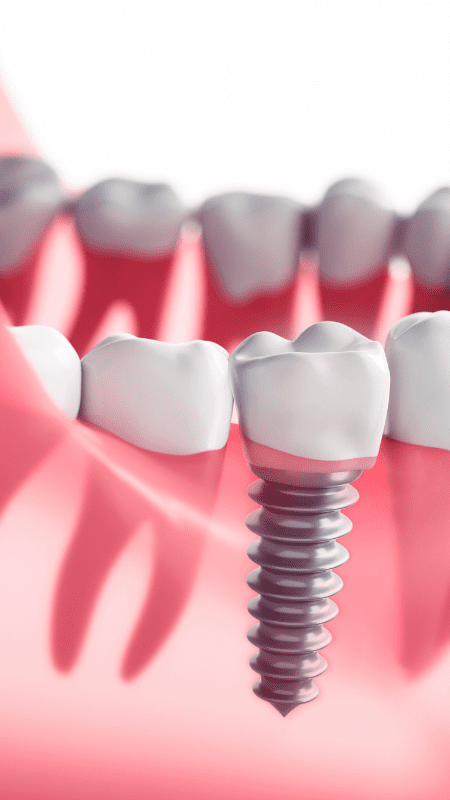 Do you think you have what it takes to be a dental implant nurse? Click here to find out more about the SmileWisdom NEDBDN Certificate in Dental Implant Nursing or give us a call 020 7205 2299.