The reason you should learn to take dental impressions
Imagine the patient is in the dental chair and your dentist has just discussed they need to have a nightguard. The patient agrees and so your dentist turns to you and says "please take an impression for a nightguard".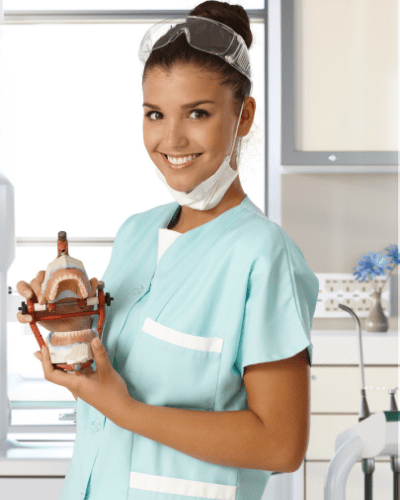 You respond with a confident "yes, no problem" and mix up the alginate and load it onto the impression tray.
You walk towards the patient and they automatically open their mouth. You place the tray in the mouth and push it onto the upper jaw. You ask the patient to relax their lips, reposition them and wait.
After a while, you notice the alginate has set and you gently release the tray from the patient and take it out. You tell the patient they can rinse and they thank you for being so gentle.
You smile and think to yourself how cool it is you can take impressions.
Here is the thing. Learning a new skill is always exciting. Gaining knowledge to carry out procedures directly on the patient can be nerve-wracking, but also builds your confidence in your abilities.
If you've never taken an additional skills course before then it is normal to feel some worry.
You may be wondering, is it worth it? Will I be able to do this new skill in my dental practice? Will I be good at it? How do I even approach a patient? When will I have time to learn all this?
In truth, we have all been there and we've all had those thoughts. Remember the first time you picked up the suction and placed it in someone's mouth? Yep. So do I!
Learning new skills is always worth it. It builds your confidence, it adds to the skills you can do and therefore makes your day more interesting, it means you add more value to the practice you work in, it may be a what makes the difference when applying for a new job, it helps you become more engaged with patients and allows you to build better rapport with them.
Put simply, it makes your day more varied and therefore more fun!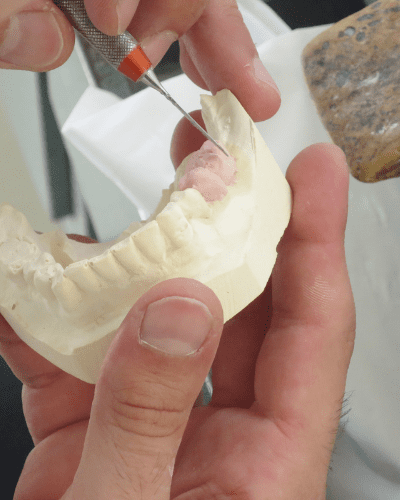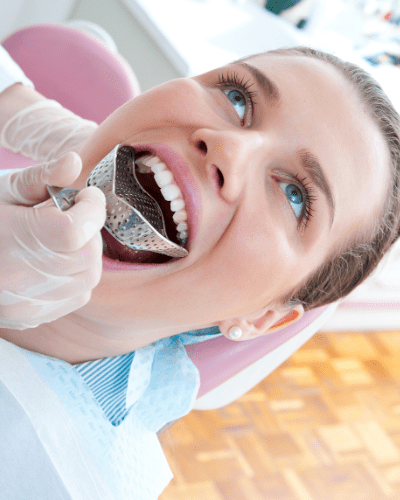 If you are thinking about taking the impression course it is a good idea to speak with your practice manager or the dentist you are working with to let them know your plans.
They are likely to be very supportive and encouraging. Their support is important for you to be able to use your new skills in practice and your dentist can be your mentor and supervisor, which is additionally very helpful.
Being comfortable to take impressions on patients comes with experience. You will be taught what to do and how to engage with the patient on the course so you know exactly how to handle a real-life situation.
Remember practice makes perfect. You will be great at taking impressions and engaging with patients so long as you're committed to practising and taking impressions at every opportunity.
The best part is that you don't need to reorganise your life to learn this new skill. You can join one of our courses which only takes 3 hours.
Click here for more information about the course and the next available dates
For more information, you can email training@smilewisdom.co.uk or give us a call on 020 7205 2299.
If you are looking for a job as a dental nurse we have the largest job board when it comes to dental nursing with 100's of jobs from Bupa Dental Care and Portman Dental Care, plus we work with a growing number of independent practices. Have a browse and see what your future could look like.