Overseas Registration Examination (ORE) – Real Life Experiences
Here, Emma caught up with Dr Glaucia Minei and Dr Erica Zelesco who have studied and worked as dental nurses before sitting the ORE and becoming eligible to work as dentists in the UK. Here's an insight into their experiences…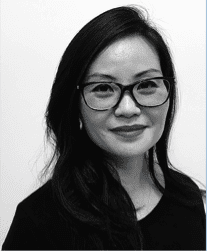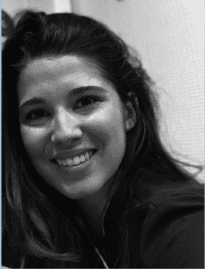 Q: Did working as a dental nurse help you prepare for your Dentists Overseas Registration Exams?
Glaucia: I would say that is essential to work as a dental nurse for at least a short period before becoming a dentist. One of the most important parts of the dental nurse course is the guidance on communication and extensive knowledge on regulations.
Erica: It helped me a lot. As a non-native speaker, I've learned the medical terminology in English. Furthermore, subjects such as health and safety, infection control, law and ethics and dental regulations were new to me as they differ between each country.
Q: How did working as a dental nurse in the UK help you understand the UK legislation and guidance in dentistry specific to the UK?
Glaucia: I worked as a dental nurse in the hospitals and community centres where they had strict and clear policy on cross infection control, confidentiality, health and safety, medical emergencies etc and would treat many special and complex cases. I had to read so many manuals and protocols, go to CPD courses and practice daily procedures that by the time I had to sit my exams as a dentist I already knew a lot of the UK legislation and guidance.  I was also fortunate to work at the Eastman Dental Hospital with Professor Steve Porter, one of the most important names in oral medicine in UK. This has given me a once in a lifetime experience, which will help me throughout my career.
Q: How did working as a dental nurse help you secure an employment placement as a dentist once you had completed your overseas exam?
Glaucia: Working as a dental nurse certainly opened doors for me before completing the overseas exams. My current job was a recommendation by another dentist who had also worked as a dental nurse before.
Erica: I am still studying for the ORE. However, working as  a dental nurse not only gave me a good insight into the reality of working in dentistry in the UK, it also allowed me to meet fantastic people and make professional connections. I would like to work as dentist at the same place where I currently work as a dental nurse. I already know the dental team, practice's procedures and processes and I am familiar with the work environment. I know that my current workplace will be happy to employ me as a dentist once I pass my exams.
Q: How could dental nurse training providers better help those dental professionals from overseas, who are training as dental nurses to become UK registered dentists?
Glaucia: The dental training providers can play an important role in guiding anyone who wants to start a career as a dental nurse/ dentist in UK. In my experience they were able to help me to understand all UK regulations, making sure I was compliant with all the necessary paperwork required for UK employment and also put me in touch with other professionals in a similar situation.
Erica: I would like to see more financial support of dentists who are taking the ORE.
Q: How are you finding working the UK? How does it compare to working in your native country?
Glaucia: UK practices are able to afford and invest a lot more in dental technology, such as digital X-rays, microscopes and digital scans and so can achieve higher standards of dental care. This is unfortunately not yet a reality in many less developed countries.
Erica: In Brazil, there is a great demand of cosmetic treatment such as teeth whitening, veneers, clear fixed braces, gingivoplasty, bichectomy (buccal fat pad removal) and Botox, whereas here in the UK this beauty market is not as popular. However, I believe this pattern has now started to change and British people are getting more concerned about the appearance of their teeth.
The advantages for overseas dentists to experience dental nursing in the UK
Allows them to understand and experience UK dentistry and establish themselves as a registered dental care professionals before or during their ORE.
Allows them to understand UK specific legislation and guidance in every area of dentistry.
Can open opportunities to build a network of dental care professionals which may help them secure an employment placement as a dentist once they have completed the oversees exam.
It can help them settle into the culture and lifestyle of a working UK citizen.
Dentists can empathise with dental nurses who assist them in the future with a deeper understanding of their role.  Gives a wider knowledge of how to run and manage dental practices and thus a greater likelihood of career success.