How much does a dental nurse earn?
If you were sitting on the fence about changing jobs, then the events of the last few years may have given you a gentle shove off it towards a new career. Dental nursing may have piqued your interest but if there are still a few things you want to get straight, like salary options, let's see if we can help.
The pandemic of 2020 saw a lot of jobs change and not for the better, with certain venues and services being forced to close during periods of lockdowns. During the second lockdown, dental practices weren't affected which was great news not only for patients but for dentists and dental nurses whose livelihoods and monthly incomes depend on it.
The rising costs of living ever since have meant many of us have been searching for new jobs to help boost that monthly pay packet. The thought of retraining in a new industry can be daunting, especially if you're not getting paid to do so. With dental nurse training, you can learn a new career for life and get paid at the same time.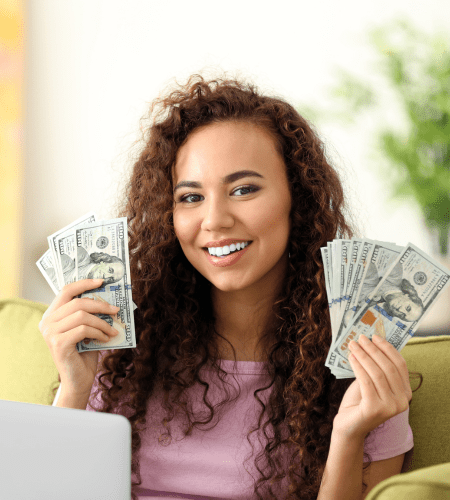 While completing your dental nurse training you will be required to work at least 16 hours a week as a student dental nurse where you can expect to be paid a typical student salary of £10-£12 an hour.
Upon completion of your training, the career options are diverse and exciting.
Perhaps you might like to work in private practice, within the NHS, the Armed Forces or even on a cruise liner (yes, they need dentists and dental nurses at sea too!).
But what about the money side of things?
A trainee dental nurse can expect to earn at least £21,000 a year.
Once fully qualified and depending on any specialist extra training you might have, you could earn around £35,000 or between £15-£20 an hour as an experienced head dental nurse. According to the National Careers Service website, the average salary for a dental nurse starts at £22,000. A typical working week for a dental nurse can be anywhere between 35-40 hours a week and may involve working evenings/weekends on a rota basis. When it comes to specialist extra training we're talking about areas like orthodontics, implants, oral health education, and cosmetic dentistry.
If you think a regular full-time job as a dental nurse in the Armed Forces is for you, then you can expect to receive a salary of around £16,844 while training and £21,425 after training. Just make sure you're prepared for the fitness test that goes with it!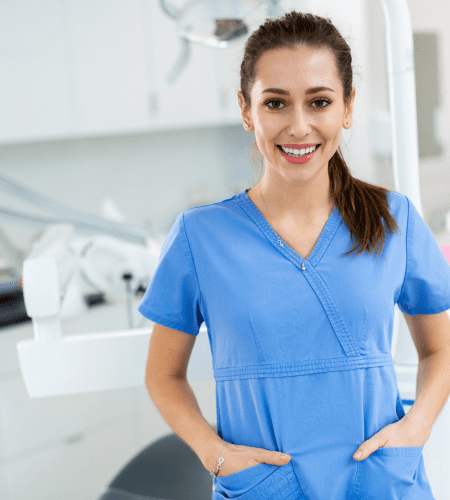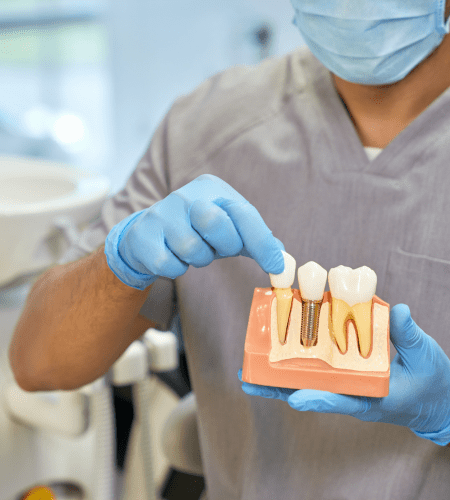 Our postgraduate course in dental implant nursing could lead you to a job as a dental implant nurse and average earnings of £14-£16 an hour. With further extended training, you could become a dental hygienist or oral health therapist helping to make sure people's teeth and gums are staying healthy.
According to Indeed, the current average wage for a dental hygienist or oral health therapist is £34.24 per hour, with an average yearly salary of £56,950. Check out some of our other blog posts to find out just how important healthy gums and teeth are when it comes to overall health.
You could really be making a difference in someone's life while boosting your earnings. Check out our NEDBN certificate in oral health education here.
Dental practice manager is a popular role that many dental nurses naturally progress into after several years of working in the clinic. The current average salary for a dental practice manager is around £36,000.
If it's orthodontics you're interested in, you can expect to earn at least £27,300 per year as an orthodontic dental nurse according to Talent.com. SmileWisdom has a postgraduate course to help you get there, NEBDN certificate in orthodontic nursing.
This could also lead you down the pathway towards becoming an orthodontic therapist and working alongside a specialist orthodontist or dentist to perform routine orthodontic treatments. According to Uk talent Orthodontic therapists make in the region of £50,000.
A qualification in dental nursing really can take you places. Ready to take the leap off that fence? Click here to find out more about training as a dental nurse with SmileWisdom.