Celebrating Dental Nurses
The 22 November marks National Dental Nurse Day – a day to thank and celebrate the important role of dental nurses. Dental nurses are critical in delivering the best patient care and as part of a well-running dental practice. Dental Nurses Day was first established in 2017 by the Society of British Dental Nurses to celebrate the first examination of UK dental nurses in 1943.
At Smilewisdom we know how valuable dental nurses are and have written this letter to all dental nurses and all trainees in appreciation of the important work you do.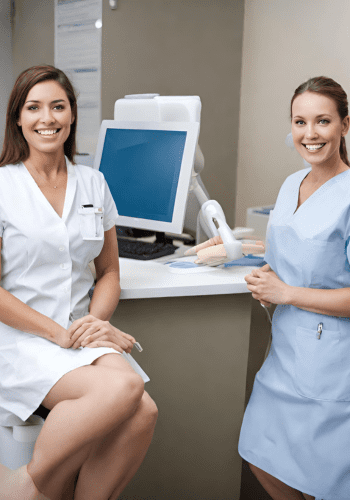 Dear dental nurses,
Everyone at SmileWisdom Dental Nursing Academy on this special day, wants to take a moment to express our gratitude for the incredible work you do every day. Your dedication to providing exceptional care to patients is truly commendable.
As dental nurses, you play a vital role in ensuring the smooth operation of dental practices. From assisting dentists during procedures to comforting anxious patients, your skills and expertise are invaluable. Your ability to create a warm and welcoming environment helps patients feel at ease, making their dental experience more comfortable.
Your knowledge and attention to detail are crucial in maintaining high standards of infection control and sterilization. Your commitment to following protocols and guidelines ensures the safety and well-being of both patients and staff.
We understand that your job can be demanding, both physically and emotionally. Dealing with patients' dental anxieties and managing challenging situations requires patience and empathy. Your ability to provide reassurance and support to patients is truly remarkable.
Thank you for your unwavering dedication to the dental profession. Your hard work and commitment to excellence make a significant difference in the lives of your patients. We appreciate all that you do and want you to know that your efforts are recognized and valued.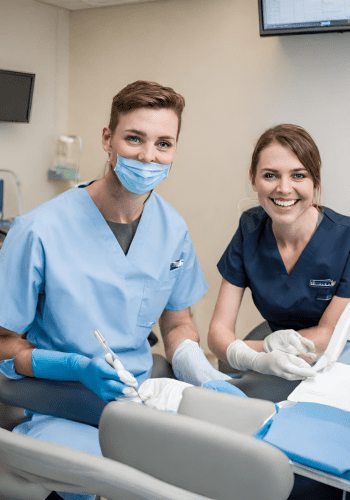 Keep up the fantastic work, dental nurses! You are an essential part of the dental team.
For more information about training as a dental nurse click here