SmileWisdom and our dental nursing experiences
Full disclosure, dentistry wasn't on Deborah's wish list for careers when she was at school. In her teenage years she worked at estate agents as a summer job that lead to an 8-year career selling property. While working as an estate agent Deborah met her then-husband who happened to be a dentist and eventually they would decide to buy a practice in the West Midlands in the beautiful area of Edgbaston (cricket fans will know it well!). It would be a multi-surgery NHS practice that she always had in her mind to be involved with but lacked the dental knowledge to do so.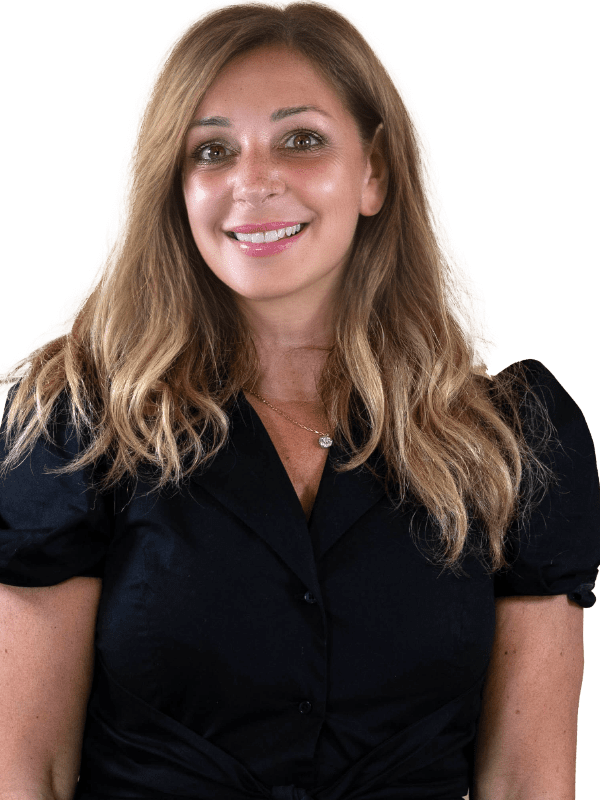 While continuing her career as an estate agent Deborah decided she wanted a change of career and to do something she felt passionately about. For Deborah dental nursing just felt like a natural fit and a good way to mix her practical skills with her desire for a more caring profession. In order to make it happen she decided to go to night school to study dental nursing intensively and after 6 months took the exam and passed. "I used to take the Levison textbook to bed every night," she jokes.
Deborah was living in London at the time and was able to get some practical experience working in a dental practice in Golders Green. Once she had achieved her qualification, Deborah moved back to Birmingham, got married and together with her husband bought a dental practice.
Not satisfied with the dental nursing qualification alone, Deborah furthered her knowledge with postgraduate courses in intravenous sedation and radiography. She recalls, "I thought brilliant, I'm now really qualified to run this practice and when I have to tell a dental nurse what to do, I know what I'm talking about. It was invaluable."
Together with her husband, the two of them would run the West Midlands emergency service for the whole of the West Midlands working evenings, weekends and every Bank Holiday. It was full on to say the least! At the same time, they started a sedation clinic which Deborah was responsible for setting up and to which other practices within the West Midlands would refer their patients for sedation. "It was a really thriving practice, " she fondly remembers.
Personal circumstances changed and after 10 years Deborah decided to get a certificate in teaching in higher education from Newman University, Birmingham to utilise the skills she had already gained. "I'd taught so many of the nurses while they were in the practice and gone to so much trouble to get my own dental nursing qualifications, I thought why not gain a qualification in teaching to be able to help other dental nurses," she says.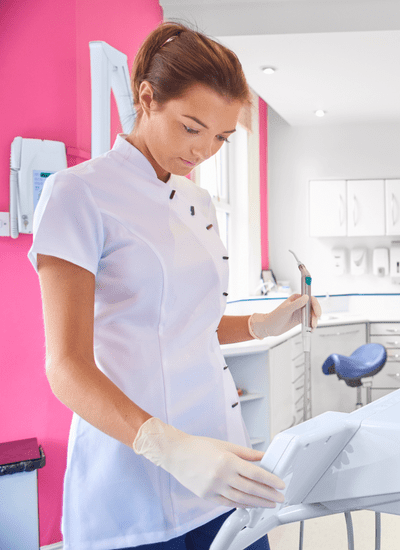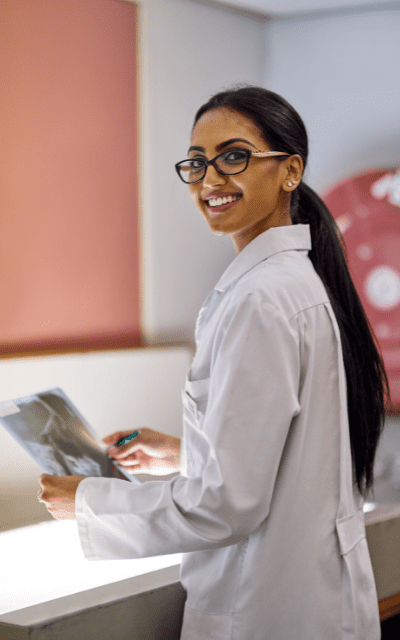 With her newly acquired qualification, Deborah decided she wanted to give something back and began teaching dental nurses at Matthew Boulton college in the centre of Birmingham.
However, it wouldn't just be dental nurses that she would teach, as she recalls, "at the time, kids that were doing GCSEs and who weren't very academic could opt to do a dental education course with me that would count towards 4 GCSEs. It was interesting as it was quite a challenging age group to teach and get the best out of them."
"I always remember one boy handing in his assignment to me on a scrunched-up bit of paper and I said to him kindly, 'are you proud to give me that with your name on?' Then I said, 'take it back, redo it and when you give it back to me I'd like it in a plastic poly pocket, clearly written, with your name on it and more than that, I want you to be really proud of it. Never, ever give me anything that you're not proud of.' The next lesson he presented it very nicely, just as I'd said. I don't think he'll ever forget that and it's stuck with me forever. It was a really nice course to teach and it just shows how there are some many options for you after you have qualified as a dental nurse" she says.
In 2010 Deborah moved back to London for two years and this would be the first time she'd meet Eva (founder of SmileWisdom) when they were both working as teachers at a training academy in Neasden.
Having stayed in touch with Eva over the years, a phone call one day in 2021 would lead to Deborah joining SmileWisdom and putting her dental and teaching qualifications to good use again as a teacher and marker. Her current role sees her teaching the dental nursing diploma at SmileWisdom on Mondays and Tuesdays she says, "it works really well for me. I was planning to take it a bit easier as life can get busy but I'm really enjoying the online learning experience. It's nice to find new ways to build a rapport with your students online, it's a totally different way of teaching. I get some lovely messages from students, saying they love my positivity – it really makes it all worthwhile."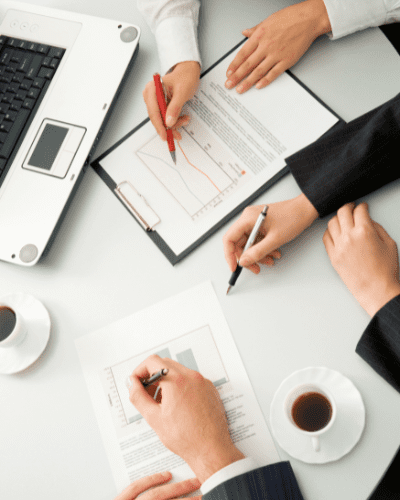 Taking that Diploma in dental nursing has opened so many doors and it has been such an interesting and varied journey for me.
Many students don't realise how many opportunities dental nursing can bring. It really is an incredible career and I urge anyone considering it to give us a call. We can tell you more about our experiences and help you find a career that you love because life really is too short to do anything by halves.
Click here to find out more about training as a dental nurse with SmileWisdom.