Restoring Smiles as a Dental Implant Nurse
Benefits of Dental Implants
Implant dentistry is now a widely available treatment, we take a look at some of the benefits both physically and mentally.
Once qualified as a dental nurse there are many different directions your career could take you in. One of our most popular postgraduate courses is the certificate in dental implant nursing, a vital addition to your education if you can see yourself assisting in the field of dental implantology.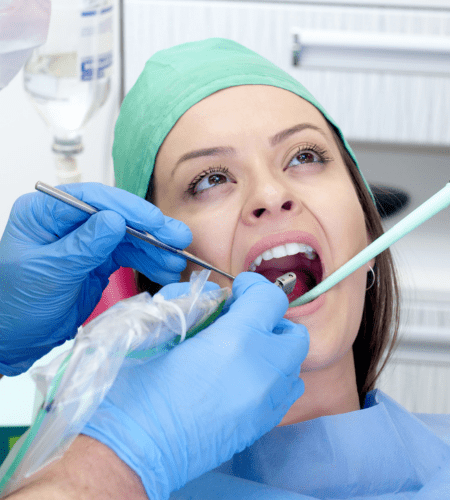 As the National Examining Board for Dental Nurses (NEBDN) states, "Implant dentistry is a highly advanced, specialised dental skill…it combines surgical skills with restorative expertise".
A wide range of restorative techniques are employed in implant dentistry to help rebuild the damage caused to teeth through trauma, caries, or other diseases.
Dental implants provide a strong foundation for both permanent and removable replacement teeth in cases of tooth loss.
The benefits to patients are immense and implant dentistry is an extremely rewarding sector of the industry to work in.
Losing a tooth is upsetting at the best of times and can potentially lead to further problems later down the line if not treated properly. Dental implants, once settled in the mouth, behave and feel like normal teeth.  From a chewing point alone this is beneficial to patients, allowing them to eat as normal and not have to avoid certain foods. Due to their longevity, dental implants shouldn't need to be removed and can last a lifetime. Caring for them is the same as looking after your normal teeth, brushing and flossing every day as normal.
Dental implants prevent bone loss in the jawbone that can occur when a gap is left from a lost tooth. Continued bone loss in the area of a missing tooth over many years can lead to loss of facial structure in that area, sagging skin and premature aging (nobody wants that!).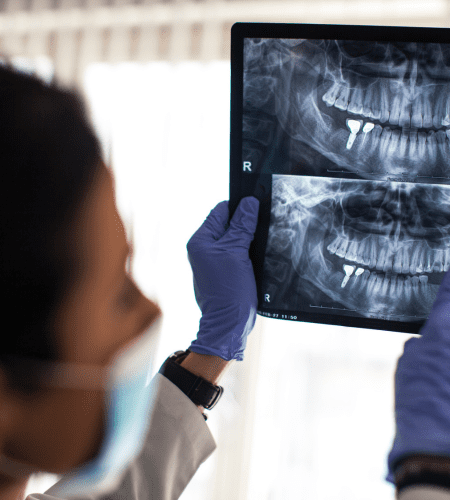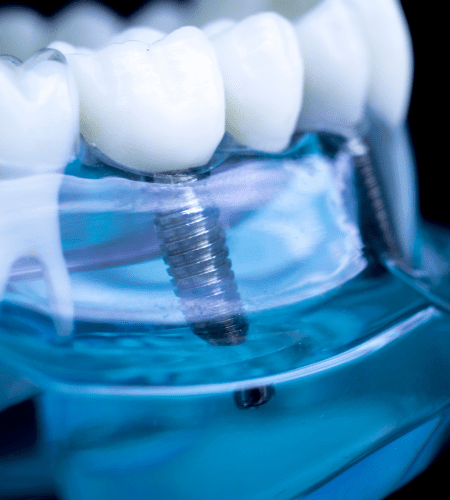 Dental implants also provide structure to the mouth. Leaving a gap from a missing tooth may encourage the teeth around it to migrate and shift causing a change in the bite and potentially crooked teeth.
A missing tooth could also be a site of increased bacteria due to food build-up in the gap. An imbalance of bacteria in the mouth could lead to gum disease later in the future. Aside from all the important health benefits listed above, confidence is another key advantage of dental implants. Missing teeth can make some people feel self-conscious about their appearance, less inclined to smile or even find it difficult to speak properly in some cases. Everybody deserves to smile, and dental implants and the dentists and dental implant nurses placing them, help many people experiencing tooth loss do just that.