Our Tutor
At SmileWisdom, we pride ourselves on the support and guidance we offer to our students and delegates. All our tutors are passionate about dentistry and the academic success of each of our students.
Dental Sedation Nursing Tutor
Emma Davis, Dip. DN, PTLLS
GDC Number 242970
Emma is our tutor for the much sought-after post-registration NEBDN course in Dental Sedation Nursing. With 11 years of dental experience, including clinical dental sedation experience, Emma is exceptionally qualified to teach dental nurses everything they need to know in this area of dentistry.
Emma has worked in a dental hospital setting, helping to train dental students in their 4th and 5th years alongside performing sedation with students and consultants. She has also worked in the community and in private practice, where she enjoyed treating patients with sedation, particularly those that were undergoing large restorative procedures and dental implants.
With a passion for teaching, Emma looks forward to seeing you in the live online classroom to share her knowledge and answer all your questions.
Apply Now
Apply online today! If you have any questions, please contact our friendly team at training@smilewisdom.co.uk or call 020 7205 2299.
To enrol on the course, you will need to:
Be a registered dental nurse with the General Dental Council (GDC)
Be legally allowed to work in the UK
Have a supportive employer to supervise your electronic Records of Competence (RoC) completion
Have a valid First Aid/Basic Life Support (BLS) certificate of completion
Be competent in written and spoken English to be able to communicate effectively with patients, their families and dental and healthcare professionals.
Be self-motivated
Key Information
Course: Dental Sedation Nursing
Qualification: NEBDN Certificate in Dental Sedation Nursing/Award in Inhalation Sedation Dental Nursing/Award in Intravenous Sedation Dental Nursing – depending on option chosen
Level: Equivalent to level 4
Start Date: Saturday 2nd March 2024
Duration: 6 months
Number of Hours: 18
Day: One Saturday every 4 weeks, 9am-12pm
Where: Live online with a tutor teaching all your classes
Target Exam: September 2024
Price (incl. VAT): £900
Exam Fee: £205
Total (incl. VAT): £1105
Payment Options: Monthly instalments or full payment as preferred
Tutor: Emma Davis, Dip. DN, PTLLS
*Live Online lectures take place in a 'virtual classroom' on our teaching platform.
Our live online study mode means you can study with us from anywhere in the UK. Our advanced teaching platform will let you feel like in a real classroom, without having to spend time and money on commuting. Perfect if you are looking to combine good quality education with a busy lifestyle.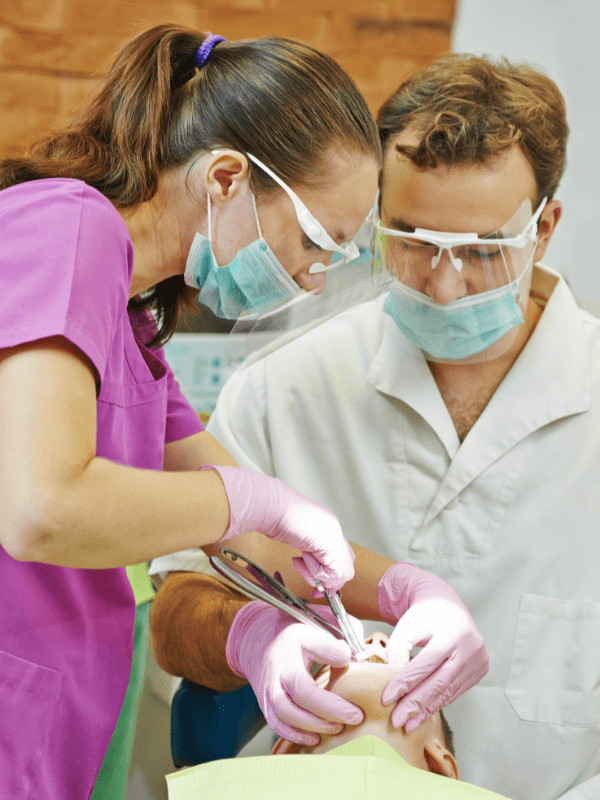 Radiography and the impact on Dentistry Welcome to
Why Fluoride Varnish Application is a great addition to
Raising Awareness of the Importance of Oral Health