Szilvi

– training to become a dental nurse
Szilvi had a promotion in her hand but decided that she wanted to pursue her passion for dentistry instead
"I turned down a General Manager job to be a dental nurse and I have no regrets".
Meet Szilvi, currently studying to be a dental nurse with SmileWisdom Academy. 
"My friend completed the Dental Nursing course with SmileWisdom Academy a year ago. We used to work together in Pret and she kept telling me about the course, how good her new career in dentistry was and that it was worth it. So I just woke up one day and said: let's do it! 
I was offered a General Manager position and had to turn it down to pursue my new dental nursing career.
So I text Mike and started the next Friday! Josh helped me with my CV and cover letter so I was able to get a job even though I had no dental experience". 
We can all learn a lot about taking a risk to pursue our dreams from Szilvi.
She inspires us with her determination and hard work and we can't wait to see her forge a successful dental nursing career
If you're interested in starting a career in dental nursing or want to build on your dental nursing skills, contact us on:
Training@smilewisdom.co.uk
02072052299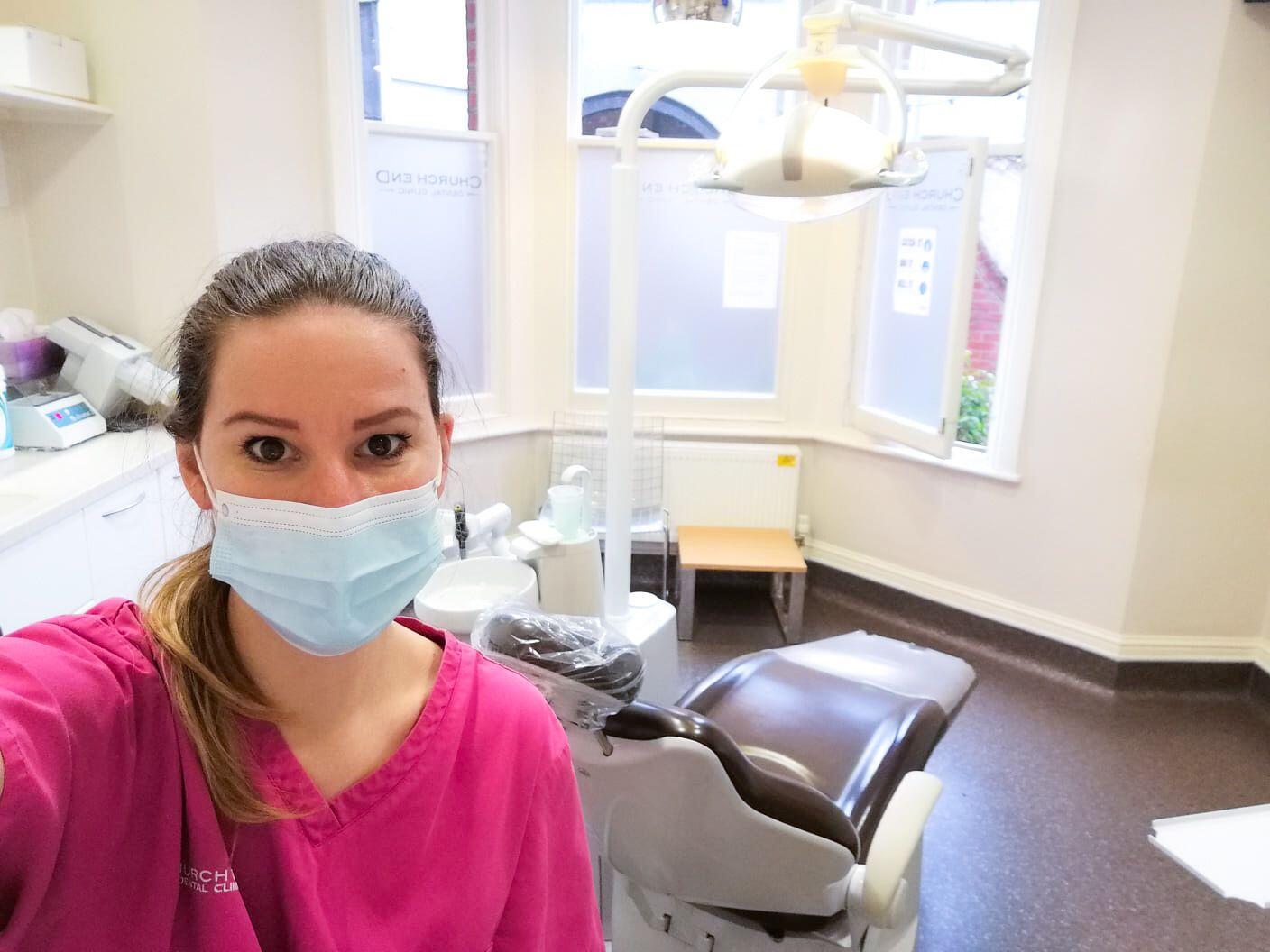 Erica loves dentistry and is keeping working in the industry she loves while training to become a dentist
She encourages us to keep our love of the dental industry and always build our knowledge.
If you're looking to start a new course and build your career we provide postgraduate, CPD and further skills courses. If you are encouraging your friend to join the dental industry, we also provide the NEBDN Diploma for Dental Nursing. If like Erica, you're interested in working as a dental nurse i get in touch with our team on training@smilewisdom.co.uk who can tell you more about the course, whether it is suitable for you and how to get started.
If you aren't sure what may be right for you, talk to one of our lovely team members by emailing training@smilewisdom.co.uk or call 02072052299
Celebrating Dental Nurses The 22 November marks National Dental Nurse Day - a day to thank and celebrate the important role of dental nurses. Dental nurses are critical in delivering the best patient

Radiography and the impact on Dentistry Welcome to the fascinating world of radiography and its profound impact on dentistry in the UK! Throughout history, radiography has revolutionized the way dental professionals diagnose and

How Dental Nurses spread awareness of Mouth Cancer Mouth Cancer Awareness Month is an important annual event that aims to raise awareness about the risks, prevention, and early detection of mouth cancer. This
DENTAL NURSE COURSES