Nandini

– training to become a dental nurse
Nandini is a qualified dentist from India who loves al things teeth related and choose to take her dental nursing qualification in order to keep working in dentistry
"The best thing I did was join SmileWisdom Academy to become a dental nurse"
Meet Nandini, who successfully passed the NEBDN Dental Nursing course with SmileWisdom and is now a GDC registered dental nurse in the UK. 
"As a dentist from India I wanted to stay in dentistry when I moved to the UK. Joining Smilewisdom and taking my diploma in dental nursing to enable me to become a dental nurse. I tell all my friends and cannot recommend them enough.
I now work in a lovely practice and I am planning to apply to become a hygienist. Completing my dental nursing training course will help me to begin working as a hygienist faster. SmileWisdom has honestly been so great".
We are so happy to share Nandini's story and success. She has such a passion for dentistry it is great to help her to continue to work in the area she loves
It is easy to be inspired by her work ethic and hard working approach and any dental practice is lucky to have her. We wish Nandini every success on her journey from a dental nurse to become a hygienist in the UK
If you're interested in starting a career in dental nursing or want to build on your dental nursing skills, contact us on:
Training@smilewisdom.co.uk
02072052299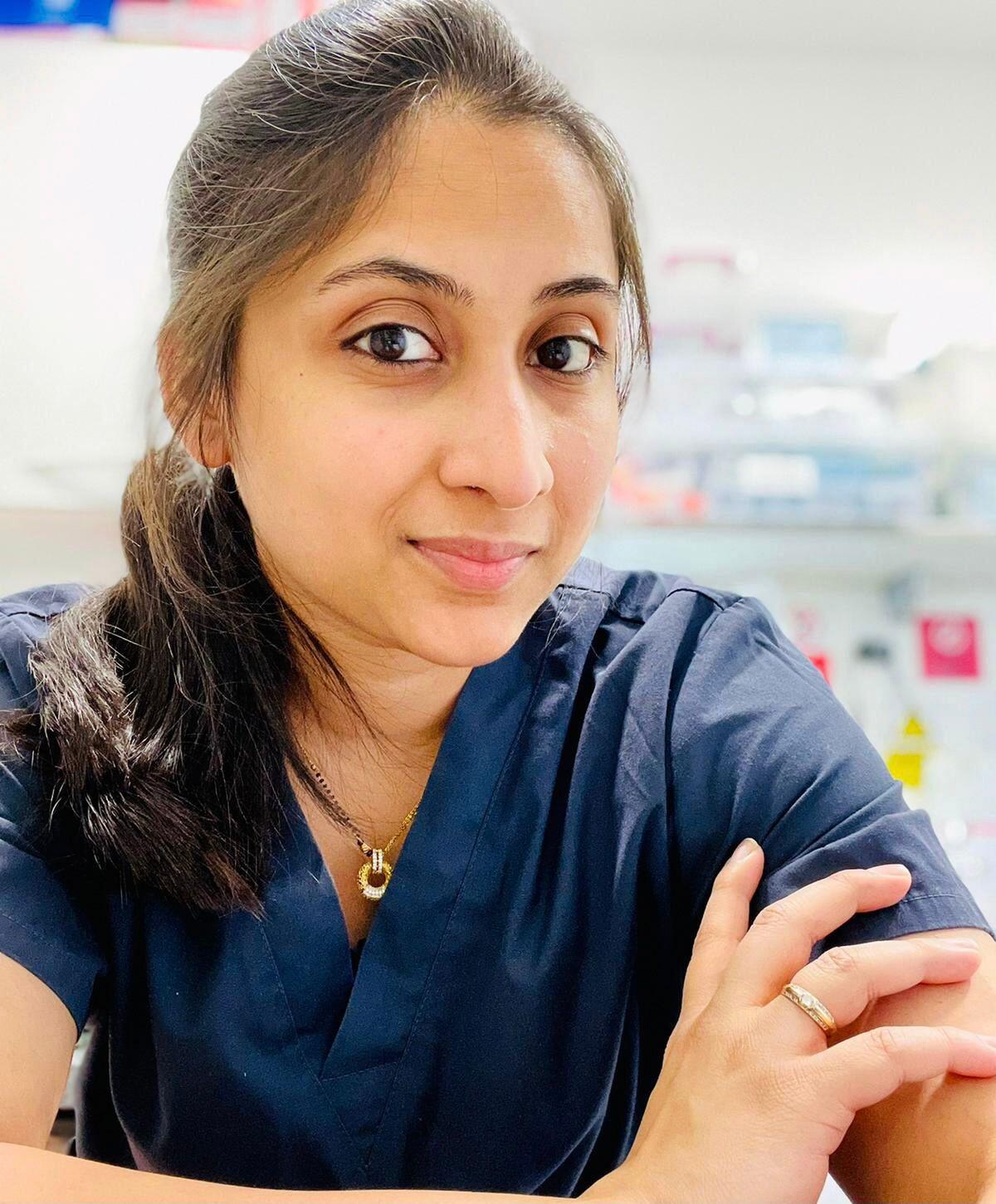 If you're interested in working as a dental nurse i get in touch with our team on training@smilewisdom.co.uk who can tell you more about the course, whether it is suitable for you and how to get started.
If you aren't sure what may be right for you, talk to one of our lovely team members by emailing training@smilewisdom.co.uk or call 02072052299
Celebrating Dental Nurses The 22 November marks National Dental Nurse Day - a day to thank and celebrate the important role of dental nurses. Dental nurses are critical in delivering the best patient

Radiography and the impact on Dentistry Welcome to the fascinating world of radiography and its profound impact on dentistry in the UK! Throughout history, radiography has revolutionized the way dental professionals diagnose and

How Dental Nurses spread awareness of Mouth Cancer Mouth Cancer Awareness Month is an important annual event that aims to raise awareness about the risks, prevention, and early detection of mouth cancer. This
DENTAL NURSE COURSES