Veronika

– wanted a complete career change to become a dental nurse
"Now I'm encouraging my sisters to start a career in dental nursing!"
Meet Veronika, who has always had a passion for helping people and used to work with children in gangs.
"I needed a new career and thought dental nursing had so many paths to continue development. Applying for the course with SmileWisdom was the right decision for me. 
It was a tough time starting with no dental experience, but everyone starts like that and now I'm so confident in my skills.
Dental nursing is great because you don't just learn by studying, you also learn by being hands-on in practice. 
I so enjoyed studying with SmileWisdom and now I'm encouraging my sisters to start a career in dental nursing!"
My advice to other dental nurse students is to listen to your tutor and start studying right away! Put your head down, study and your exam will be easy because you know it all!"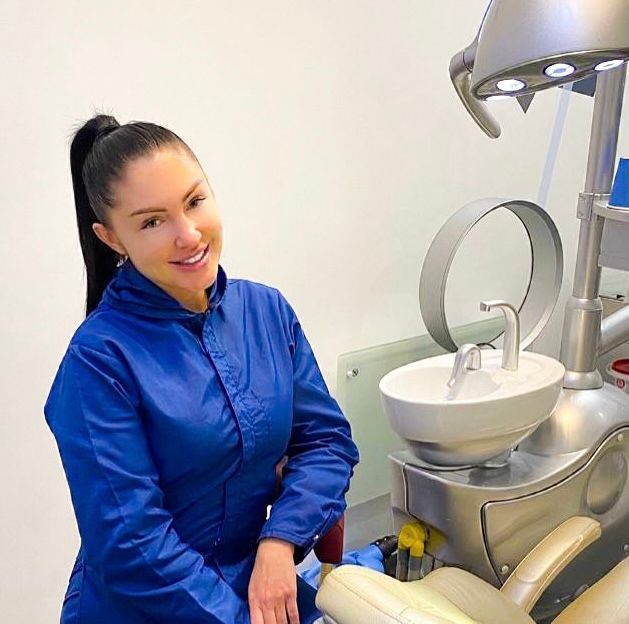 Veronika has a great story of her passion and determination and we know her caring background will mean she is a wonderful dental nurse. We are very proud to have been part of her journey and we will look forward to seeing where her career takes her.
It is easy to be inspired by Veronika's drive to succeed. She shows us it is never to late to follow your passions.
If you're interested in starting a career in dental nursing or want to build on your dental nursing skills, contact us on:
Training@smilewisdom.co.uk
02072052299
Celebrating Dental Nurses The 22 November marks National Dental Nurse Day - a day to thank and celebrate the important role of dental nurses. Dental nurses are critical in delivering the best patient

Radiography and the impact on Dentistry Welcome to the fascinating world of radiography and its profound impact on dentistry in the UK! Throughout history, radiography has revolutionized the way dental professionals diagnose and

How Dental Nurses spread awareness of Mouth Cancer Mouth Cancer Awareness Month is an important annual event that aims to raise awareness about the risks, prevention, and early detection of mouth cancer. This
DENTAL NURSE COURSES