SUCCESSFUL DENTAL NURSES
SmileWisdom Alumni celebrates Elizabeth
Meet Elizabeth, who chased her dream of working in Dentistry until it became a reality.

"I have been dreaming of working in Dentistry since I was a teenager. When I came to the UK after leaving my home country due to a humanitarian crisis, I decided to try to pursue my dream again. 

I initially signed up with a college that just took my money and didn't provide me with a course. It was so disappointing and I was scared it would happen again. But then I found SmileWisdom and met Mike at the BDA (British Dental Association). He explained the whole course to me and even let me sit in on a part of a class with Dr Liz Moran.
"My dreams came true!

I got a job in a dental practice that I love and the team is so good. They really support their dental nurses to learn more skills

"

I saw how much Mike and Liz cared about their students and that Liz made learning enjoyable. And I knew that I wanted to be part of the students of SmileWisdom.

My experience with SmileWisdom was incredible! The support was amazing and both Becky and Magda were so helpful. 
Educating is the same as putting a motor on a boat… you must measure, weigh, find the balance… and get everything running, or put it into motion.
But in order to educate properly, you have to carry in your soul a bit of a sailor, a bit of a pirate and a bit of a poet, with a kilo of concentrated patience, and of course, lots of passion.
However, it is comforting to know that while SmileWisdom are educating me, "my boat" will go very far through the "dentistry water", by learning from their wise words and taking it to distant ports, distant islands, distant people, and different patients.
One day "my boat of knowledge" will be working and educating patients in new places, but the SmilesWisdom flag will be always raised in my professional life honouring the teaching, the love, the opportunities, the support, and for the recognition they deserve.

I got a job in a dental practice that I love and the team is so good. They really support their dental nurses to learn more skills. 

And I want to continue learning by studying radiography, impression taking, implant nursing…I want to learn everything!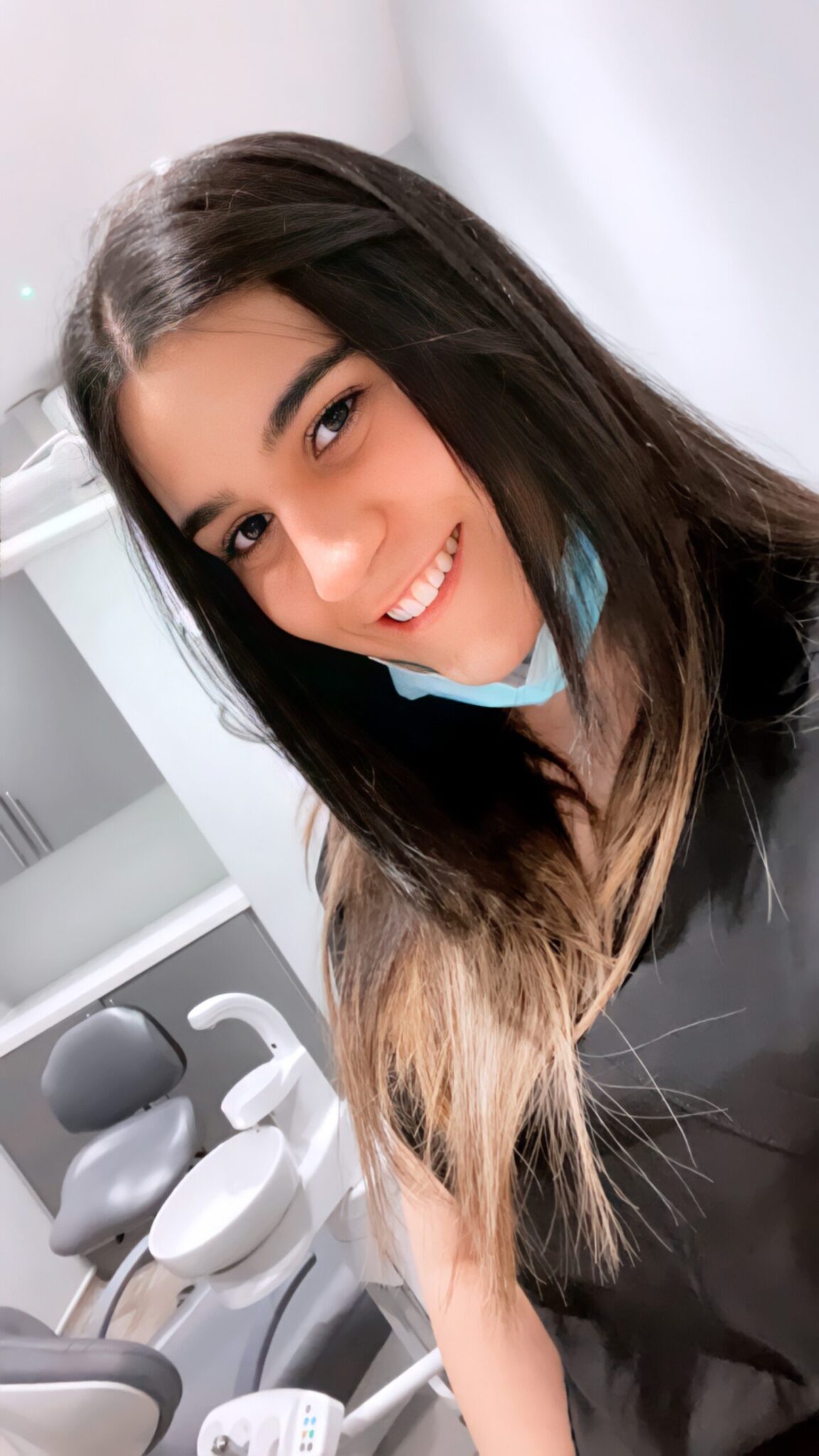 Elizabeth Da Cortes – trained dental nurse
SmileWisdom are so impressed by Elizabeths passion
She never rests! Elizabeth is constantly looking to improve her skills and knowledge and is inspirational to us. You really can achieve so much if you put your mind to it and SmileWisdom are here to help if we can support you in any way
If you want to learn more and build your career we provide postgraduate, CPD and further skills courses. If you are encouraging your friend to join the dental industry, we also provide the NEBDN Diploma for Dental Nursing.
If you aren't sure what may be right for you, talk to one of our lovely team members by emailing training@smilewisdom.co.uk or call 02072052299
Celebrating Dental Nurses The 22 November marks National Dental Nurse Day - a day to thank and celebrate the important role of dental nurses. Dental nurses are critical in delivering the best patient

Radiography and the impact on Dentistry Welcome to the fascinating world of radiography and its profound impact on dentistry in the UK! Throughout history, radiography has revolutionized the way dental professionals diagnose and

How Dental Nurses spread awareness of Mouth Cancer Mouth Cancer Awareness Month is an important annual event that aims to raise awareness about the risks, prevention, and early detection of mouth cancer. This
DENTAL NURSE COURSES