Smilewisdom is commited to
supporting dental charities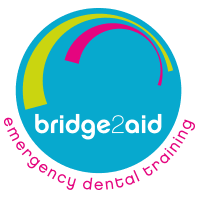 Bridge 2 Aid fights the causes of poverty in some of the poorest communities in the developing world. Find out more about this great charity here
SmileWisdom mission is to be
Student focussed
Offer work friendly times, meaning less time off
Run by dental professionals for dental professionals
Convenient easy to find Central London locations
Modern training facilities
Flexible course payment plans
Supporting Bridge 2 Aid Charity
London Academy of Dental Nurse Training
Beam Charity help people get into jobs after having a difficult times.. at the moment we have 5 Beam dental nurse students. For more information or to support this worthy cause visit Beam – Beam has recently featured in The Guardian.
Smilewisdom is committed to supporting the charity sector and helping everyone have access to dental care. Our student Eloise is currently raising money for Bridge 2 Aid are a chairty who helps provide dental education and training to those in East Africa. Read her story below and please support her in her goal.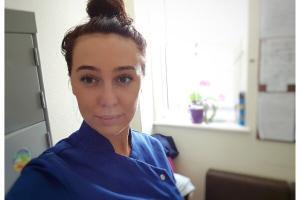 Hi guys my name is Eloise I'm currently a dental nurse at The James Street Dental Practice in the West end of London. I'm embarking on a trip to Tanzania in October 2019 with Bridge 2 Aid with a few other nurses and dentists from all parts of the UK.

Some of you may not know who or what Bridge 2 Aid is or does – in short they are a dental charity who started up in 2004 and have helped over 5 million people in Tanzania become painfree and help educate the local clinicians on dental care. They do this by sending out dentists from all over to support to go out & teach/ advise local clinicians in east Africa how to extract teeth in emergency dentistry and educate them about oral hygiene.

As well as dentists going on this journey dental nurses are able to join also which is where I come in! I believe that emergency dental care should be safe and accessible throughout the world regardless of where you live and the amount of money you have. Many of the people in Tanzania have to travel miles for countless hours to get pain relief or to see a local dentist, and for me I find this astonishing. Coming from the UK, we take for granted the easy access to get emergency dental care in an instant and how easy it is to make a call and get to the dentist.

I choose to be a part of this movement because I want to help be a part of their education and success! Knowledge is power, if you have the acquired knowledge to help a society you should use it to the best of your ability !

I have been in dentistry for 2 years and i have learnt that there are many aspects of dentistry to different degrees.
Personally I find it important to experience as many aspects of dentistry and being doing so I am going to be traveling with the other lovely clinicians next year.

I want to help raise awareness to emergency dental care and bring to light this amazing charity. I am partnering with Smile Wisdom on my journey and they are supporting me all the way where I will be documenting my journey from start to finish and give updates via social media on the progress of our trip and the reality of what the situation is like.

I have a GoFundMe page it you would like to donate, but please feel free to just research the charity and get to know the severity that is needed by healthcare workers in East Africa for the people of Tanzania.
Www.gofundme.com/movementsfortanzania
SmileWisdom assist in the training
& development of dental professionals
We are excited to welcome experienced and new dental professionals to SmileWisdom where everyone will be offered the opportunity to gain new skills or refresh their knowledge. The SmileWisdom team is dedicated to building successful career outcomes for everybody who attends one of our London SmileWisdom event.