About the Course
Achieve your NEBDN Certificate in Fluoride Varnish Application with SmileWisdom from anywhere in the UK, through teaching held live online with your tutor in a fully interactive classroom setting.
Live online teaching with SmileWisdom means your tutor, yourself and your fellow students will be interacting through a virtual classroom online. You will all be able to see each other, by utilising your device camera, enabling you to ask and answer questions from your tutor just as you would face-to-face. Our live online learning platform means you can study with us from anywhere in the UK, without having to spend time and money on commuting. Perfect for fitting further education around a busy work life.
Our dental nursing courses are accredited by the National Examining Board for Dental Nurses (NEBDN) and equivalent to a Level 4. We aim for all our students to have an outstanding learning experience with SmileWisdom.
What is Fluoride Varnish Application?
Fluoride is a natural mineral that helps prevent dental caries. Fluoride varnish application is the process of applying a protective coating, with a high fluoride content, onto teeth in order to reduce the risk of dental caries.
Considering that dental caries is preventable, it is among the leading causes of hospital admissions for children in the UK. It is recommended by Public Health England that all children from the age of 3 years old and above should (regardless of their risk of dental decay) have fluoride varnish applied twice a year.
This course will equip you with the knowledge and skills to apply fluoride varnish under the supervision and prescription of a dentist. Over the duration of the course you will learn about patient management, as well as the theories and evidence relating to the application of fluoride on the teeth.
The in-depth knowledge gained through the course, will allow you to confidently explain the treatment to your patients, including the huge benefits. This will ensure patients understand the treatment you are providing, how it benefits them and can appropriately give their informed consent ahead of the treatment.
Who is the course for
The SmileWisdom accredited course is appropriate for GDC registered dental nurses who:
Want to gain valuable knowledge and expertise to carry out fluoride varnish application on patients
Would like more responsibility and the ability to carry out treatment directly on patients under the prescription of a dentist
Particularly enjoy working with children and helping to reduce their risk of dental caries
What the course involves 
The course comprises of 6 lessons of 3 hours each. It is held live online with your tutor and is fully interactive. This means you can join the course from anywhere in the UK.
You will gain in-depth knowledge of:
What fluoride is and why it is important in the prevention of dental caries
Oral health promotion and the prevention of oral diseases
How fluoride varnish application is used in community-based programmes
Patient communication, management, consentand more!
Record of Competence and Examination
Electronic Record of Competence 
You will be required to complete a work-based electronic Record of Competence (RoC). There are two sections to the RoC:
Practical Competence Assessment Sheets (PCAS)
Supplementary Outcomes
Examination
There is no examination for this qualification.
Award of qualification 
In order to be awarded this qualification, you must:
Complete and satisfy the requirements of the RoC
Awarding Body 
National Examining Board for Dental Nurses (NEBDN)
Apply Now
To enrol on the course you will need to:  
Be a registered dental nurse with the General Dental Council (GDC)
Be legally allowed to work in the UK
Have a supportive employer to supervise your electronic Records of Competence (RoC) completion
Have a valid First Aid/Basic Life Support (BLS) certificate of completion
Be competent in written and spoken English to be able to communicate effectively with patients, their families and dental and healthcare professionals.
Be self-motivated
Key Information
Course: Fluoride Varnish Application
Qualification: NEBDN Certificate in Fluoride Varnish Application
Level: Level 4
Start Date: Contact us now for dates – Click Here
Duration: 6 months
Number of Hours: 18
Day: One Saturday every 4 weeks, 10am-1pm
Where: Live online with your tutor teaching all your classes
Price (incl. VAT): £775
RoC Fee: £95
Total (incl. VAT): £870
Payment Options:  Monthly instalments or full payment as preferred
Tutor:  Claire Maasz, RDH, PTLLS
*Live Online lectures take place in a 'virtual classroom' on our teaching platform.
Our live online study mode means you can study with us from anywhere in the UK. Our advanced teaching platform will let you feel like in a real classroom, without having to spend time and money on commuting. Perfect if you are looking to combine good quality education with a busy lifestyle.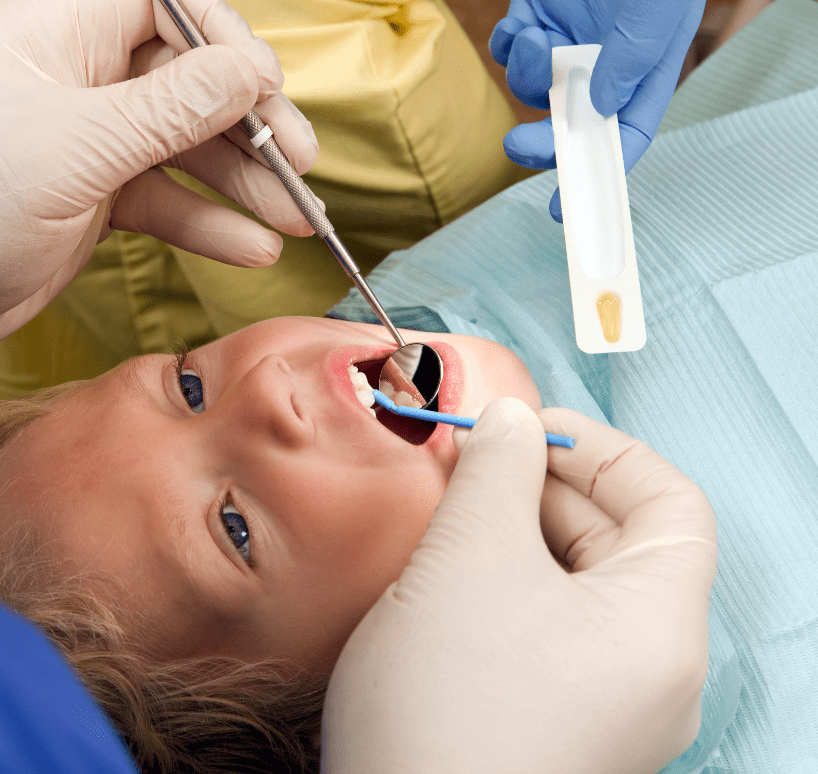 Radiography and the impact on Dentistry Welcome to
Why Fluoride Varnish Application is a great addition to
Raising Awareness of the Importance of Oral Health