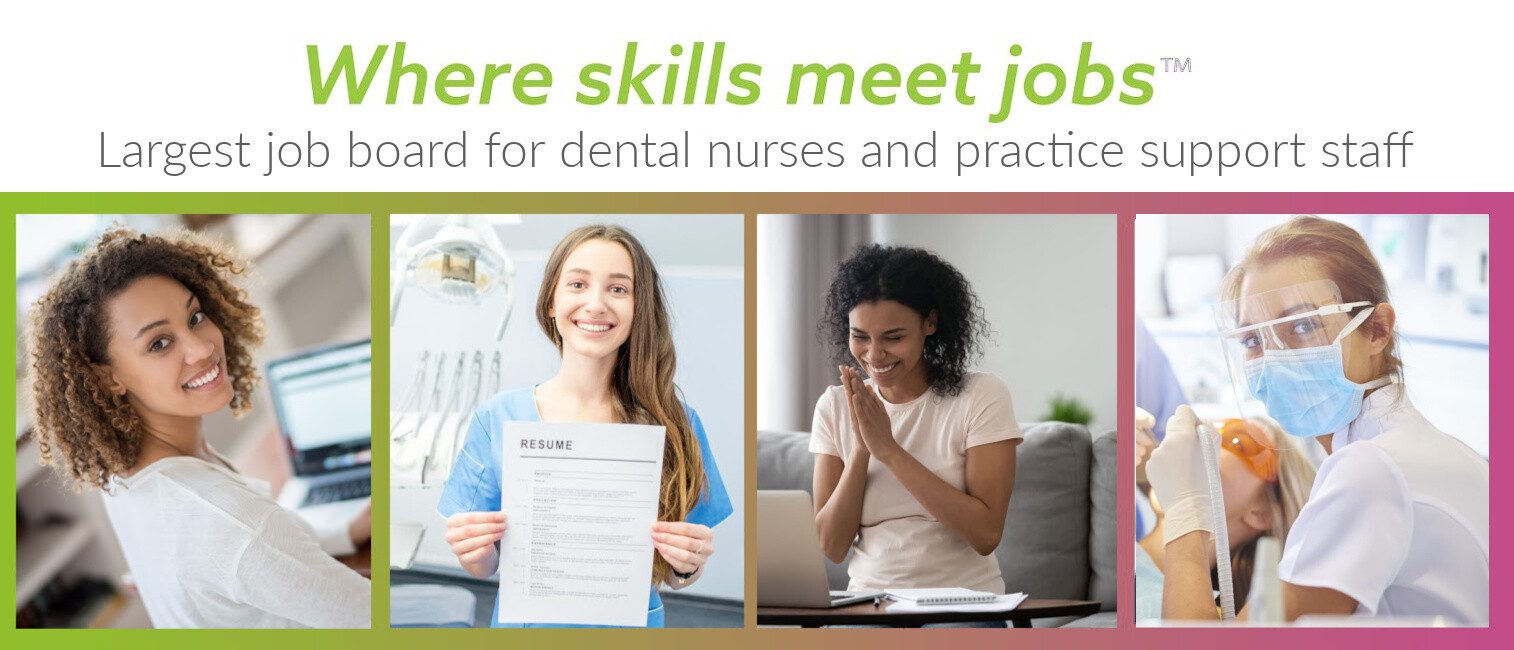 Dental Nurse Career Paths
What can a qualified dental nurse do?
Be student focussed with small classes providing personal attention
Run courses and events at "work friendly" times meaning less time off work
Be run by dental professionals for dental professionals
Be located in modern convenient training facilities
Offer flexible course payment plans
Where can dental nurse training take you?
Dental nurse career paths are exciting and rewarding!
Once you complete your nurse training there are limitless options as to which career path you take as a dental nurse. Your dental nursing diploma can be the first step towards developing your skill set in the wide range of areas which dentistry has to offer. Some of the career pathways below will need further nurse training and study in addition to your trainee dental nurse training foundations, but there are a vast range of dental nurse courses available in each area throughout the UK.
General Dentistry
In general dentist you gain a wide range of dental nursing experience caring for patients of all ages and demographics undergoing routine dental treatment including examinations, fillings, crowns and bridges, endodontics and extractions.
Armed forces
Whether a part time reservist or full time dental nurse, the dental nurses in the armed forces can progress to other roles including practice manager and further rank progression as well as benefitting from worldwide travel, a pension and even sports and adventure training.
Hospital sector
Maxillofacial procedures (including the removal of lower wisdom teeth) as well as dental and orthodontic treatment is carried out in hospital where the complexity of the treatment and safety of the patient requires. Some procedures may require general or local anaesthetic or sedation.
Special care dentistry
Some patients need special requirements for their oral health provision due to disability, impairment, mental health conditions or medical conditions. These patients require a multi-disciplinary team to support them, their families and carers with the special care dental nurse playing a key role in its delivery.
Sedation
Sedation is particularly helpful to patients who find dentistry challenging, including nervous patients. The patient can be consciously sedated by being drugs which help the patient receive dental treatment by making them feel relaxed and drowsy, reducing anxiety and therefore patient cooperation. It can be rewarding role for the dental nurse to support patients in sedation aided dentistry, who otherwise may not have been able to tolerate having treatment.
Orthodontic nursing
Working as an orthodontic nurse can be very regarding, seeing the transformation of a patient's smile over time using the latest dental technology. This area of dentistry which was once reserved for children and teenagers and now has a private patient base of all ages wanting to reposition their teeth for that perfect smile thanks to affordable technological advances.
Dental Implants
Surgically replacing a missing tooth to stop the need for removable dentures after tooth loss is not only possible but also accessible to most dental patients. This minor, routine oral surgery is a fascinating mix of cosmetic and surgical dentistry. Find out more about implant nursing here 
Endodontic Nursing
Treating the soft tissue inside the tooth can prolong its life, reducing or delaying the need for its removal. Assisting ion this precise and often microscopic field of dentistry can be very rewarding for a dental nurse. Find out more about our endodontic nurses course here
Oral Health Education
Dental nurses can undertake training to become and oral health educator, this involves direct communication and contact with the patients promoting and instruction in good oral health care to prevent or stabilise oral disease.
Charity work
As dental nurse you can offer your professional services to many charities including bridge2aid, Dentaid and Crisis and Christmas.
Senior Dental Nursing role
Senior dental nurses lead the dental nursing team in a role which varies from to practice. Senior dental nurses hold a position of responsibility and leadership in dental nursing team in a hospital or practice and normally undertake roles relating to staffing cover, compliance and training.
Impression Taking and Topical Fluoride application (Extended Duties)
A dental nurse can achieve training in extended duties where they can take a more hands on role with the patients. Dental nurses can apply fluoride to the teeth and take impressions for patients after undergoing a dental nurse training course in these areas. It can be very rewarding to see your own list of patients in more of a practitioner role where you will develop excellent communication and dexterity skills. Find more information on our impression taking course here. Find more information about our topical fluoride application course here:
Practice Manager
A dental nurse will already have a vast understanding of both the clinical and non clinical operations of the practice making them excellent candidates to become practice managers. The role of the manager varies from practice to practice and involves overseeing the daily the running of the practice. The duties of the practice manger may include but Are not limited to business planning, handling financial aspects of the practice, monitoring the success of the practice, recruiting, training and supervising team members, overseeing compliance in the practice as well as many other aspects of the daily running of the practice.
Hygienist
Your dental Nurse training is an ideal foundation of skills and knowledge which can make you an ideal candidate for further study to become a dental hygienist. The dental hygienist has an important role in team led dentistry. Hygienists carry out cleaning and scaling of teeth and treat and maintaining the patients'' gingival and periodontal health as well as providing oral health education.
Dentist
A dental nurse would have an invaluable insight into how dentistry works in practice to go on and study dentistry at university level. The dentist heads the team providing all treatment and consultation appointments. The dental nurse's practical experience would give a distinct advantage when applying for dentistry degrees if they meet all the other entry criteria.